Published April 24, 2022
|
9 min read
Meme Coins: How They Dilute the Serious Cryptocurrency World
When someone is talking about cryptocurrencies, everybody tends to think about complex terms and functions. That's true. The meme coin concept follows the same path; however, the story behind its creation is different.
What Is a Meme Coin?
Internet enthusiasts decided to bring together their most loved themes – memes and tokens – and created meme coins. To understand this digital phenomenon, we have to look at its name. Firstly, let's describe a "coin" part. This term is used to define a cryptocurrency with its own blockchain, providing high-level security for digital funds. Usually, when you see the word "coin" in relation to the crypto sphere, it means either the whole currency or one separate unit belonging to a particular currency.
What about "meme"? In general, a meme is a humorous idea or concept that usually exists in the form of an image or video and spreads over the Internet. Memes are used by people to transfer their thoughts concisely and mostly concern funny situations or sayings.
And what is a meme coin? Combining these two words will result in a cryptocurrency inspired by some specific internet meme.
History
The first joke coin in the history of digital currencies is Dogecoin. It was created in 2013 as a sarcastic and mock answer to the crypto industry with its rapid growth and huge hype. Two IT specialists, Billy Markus and Jackson Palmer, decided to establish a coin that would be more appealing to the public and would distance itself from Bitcoin's infamous drug story. Palmer took a photo of Shiba Inu from the then-popular Doge meme and established a site with a name incorporating coinage. Later, Markus created a Litecoin-based protocol for the new coin.
After its launch on December 6, 2013, Dogecoin experienced a huge boom of 300% of the initial value during 72 hours, later followed by a small recession. Over the next years, this new altcoin has been showing positive and qualitative growth. It was used for charity a number of times. In 2014, the Dogecoin community gathered $50K for a Jamaica bobsleigh team so that they could get a chance to compete in the Olympics, as even being qualified, they hadn't had enough money to ensure their participation.
The example of Dogecoin gave the green light for all other enthusiasts who would like to repeat its success. The most vivid representative is the Shiba Inu token. It was created in 2020 and called "a killer of Dogecoin." However, it's not the only option. In total, as of March 2022, there are more than 300 meme crypto coins, according to CoinMarketCap.
Why Is It So Popular?
The popularity of meme coins can be explained by two main drivers:
The power of the Internet. People love memes and adore gathering in communities. Users who want to get involved or already have some profit can force a token in overnight.
Famous public figures. For example, Elon Musk is known for his tweets that can change any coin's fate in a matter of hours. He has used his popularity and authority to influence markets a couple of times already. Such behavior also encourages other celebrities to take part in the crypto industry.
The Most Popular Coins
The abundance of altcoins can leave you puzzled, but with our help, you won't have to worry. Here's the list of top modern meme coins.
Dogecoin (DOGE)
As we've said before: the most famous and the first one. This coin is considered the best alternative meme-based coin, with a market capitalization of more than $18 billion at the moment of writing. Constant support from the developers and community together with regular updates, make this coin relatively stable.
Shiba Inu (SHIB)
The main rival of DOGE. Created in 2020 by a developer named Ryoshi, this meme cryptocurrency is now in second place by capitalization value ($14 billion) among other "joke" coins. It is named after the Shiba Inu dog breed to mock DOGE, as the dog from the worldwide famous meme belongs to this breed. SHIB even managed to overpass DOGE, but the original meme coin gained its place back quite fast. Still, in terms of growth, this token showed a phenomenal result of 47 million percent from its initial value, which is a good indicator for further investments.
SafeMoon (SAFEMOON)
This token was launched in 2021 and is based on the Binance blockchain. The transaction fee is 10%, but don't be too fast to judge the developers. Half of the fee is fairly distributed among long-term holders. You decide what to call it: a feature or a drawback. The hype is supported by a huge army of fans and the creators' statements about hosting various projects: its own e-wallet, exchange for NFTs, and further integrations.
Dogelon Mars (ELON)
A nice wordplay in the title guarantees the necessary attention, right? The founders of the coin spotted the perfect recipe: a popular meme, the first name of the genius entrepreneur, and one of his obsessions, i.e., Mars. If you combine them, you will get one of the biggest memes in the crypto sphere – Dogelon Mars. It has invaded the market and now closes the top three meme crypto coins by market cap with a value of almost $564 million.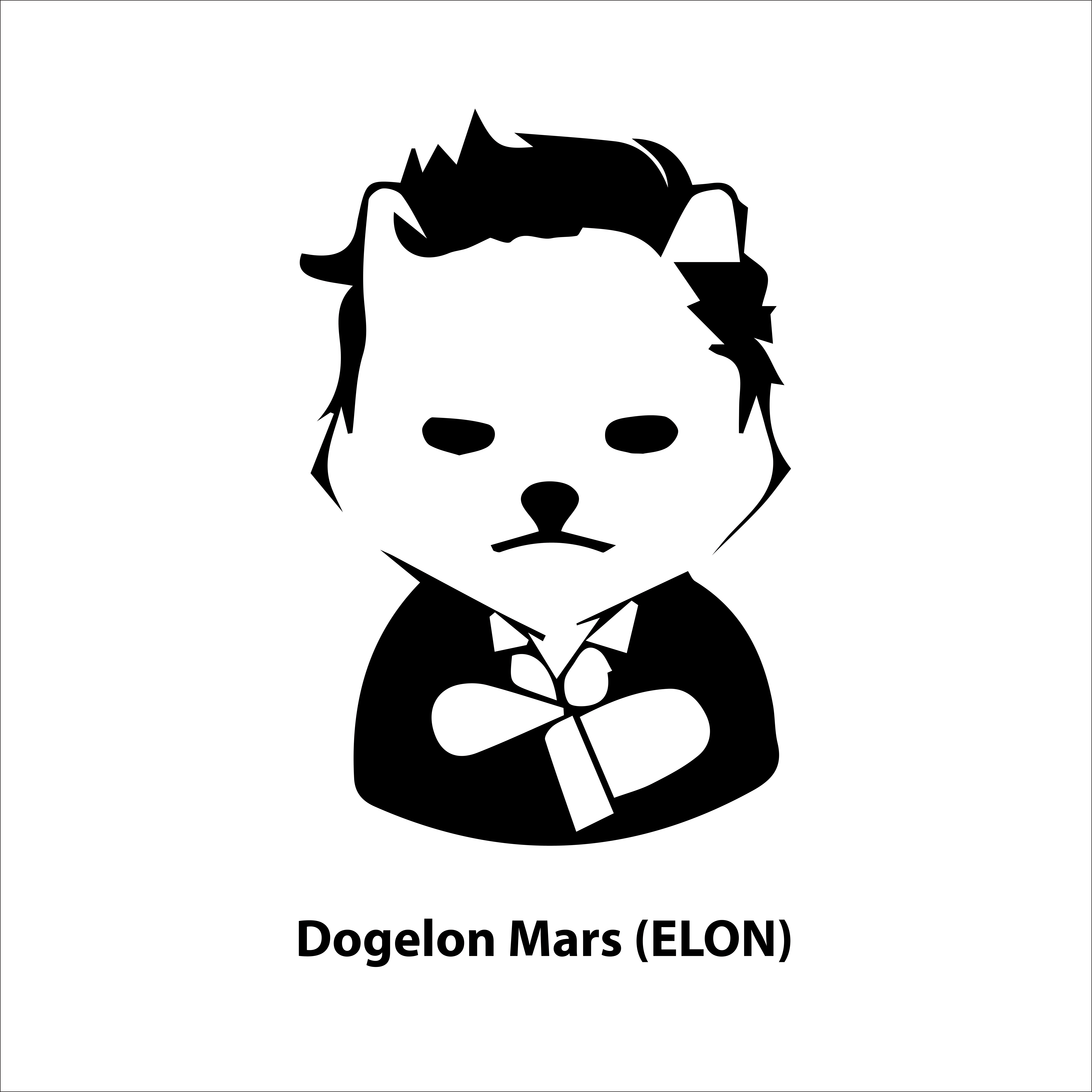 Akita Inu (AKITA)
Another dog-related meme token, the launch of which took place in February 2021. The most peculiar fact about this coin is that the founders claim half of the entire amount was sent to the Ethereum creator while they locked the other half in UniSwap's liquidity pool. It is said this was done to ensure trust among all users and prove that a rug pull is impossible.
Samoyedcoin (SAMO)
The fourth-biggest cap meme coin on the market ($73 million). It was created in 2021 for the SOLANA blockchain, which is one of the fastest contemporary blockchains. It uses the proof-of-history consensus method to quicken the process of block creating. With no particular usage, this token can still be a good means of making money, as the fast-growing Reddit community ensured good "tokenomics".
Kishu Inu (KISHU)
This joke coin was established in April 2021 and has already achieved some milestones, e.g., its own DEX, NFT marketplace, and merchandise store. The company's plans include creating a charity foundation to help those in need. The token's cap value is about $163.5M; however, this number is stated as "self-reported" on CoinMarketCap.
Should You Invest In Meme Coins?
There is no particular rule or dependency according to which you should or shouldn't invest, as the whole crypto market is characterized by high volatility, and this makes it a tough question to answer.
Prospective
As almost all meme crypto tokens have no sustainable basis to become stable, there are a couple of things that you should consider if you want to put your money into it:
The future of the project. Before doing anything, check if the developers have some idea or goal behind their currency except creating a meme and whether the whole community is seeking something more than just a profit. You can easily verify this by visiting coin-related forums. If community members just ask newbies to invest without any reason, this should be a moment where you stop. A whole different kettle of fish is when the community is friendly and "alive", and it has a purpose like SHIB's users do, contributing to the rescue of stray dogs. The long-term perspective is a good sign of a coin's longevity.
Keep an eye on other holders. Everything may seem fine unless you discover that a huge amount of tokens is in the hands of one individual or a group of people. This can lead to coin dumping if the major holder decides to sell the assets. Try to avoid such coins.
The meme coin sphere shouldn't be taken seriously. Don't think of it as a reliable long-term investment. It is better to choose some stablecoin if you aim at a safer way of managing digital funds.
These points lead us to the next important aspect – risk.
Risk
Previously, we have stated humongous growth for specific coins, and that could create a false impression of sustainability. Don't blame us; blame statistics. Those magnificent numbers are deceptive in terms of ensuring people that investing will definitely bring a huge profit. However, keep in mind that putting money into "memes" is more of a Willy Wonka's golden ticket than a 100% profitable investment.
There is no particular evidence that any of the mentioned or future-created coins will achieve at least some positive results. This type of digital token is closely tied to Internet hype, meaning that if there is no hype, there is no currency.
Nonetheless, it's highly unlikely that this stratum is going to shrink – people adore memes.
Is It Better to Trade or to HODL?
Again, it is hard to predict the development of any meme crypto coin. Thus, if you're adamant about the chosen token, you can take a shot and hold the amount you have no matter what happens to the value. Keep in mind that the time scale is also vague: the rise may take two to three days or a couple of years. You'll never know.
How and Where to Buy Meme Coins
A purchase of any digital currency is usually conducted via a platform that a user finds most suitable and, on top of that, most trustful. Among such sites, we can recommend Binance, eToro, and Coinbase. They are a great choice for begging, so try them out before buying to find the best experience and form your own opinion.
The process of buying is much or less the same for the majority of platforms:
Register on a selected platform. It's impossible to trade and exchange without an account.
Put some money in the account. You need some start-up capital to perform any action with crypto.
Choose your desired coin and buy it with the invested money.
And that's it; now you own a meme coin!
How to Find New Coins
Exchanges and trading platforms are a good option to start your search for something new. Usually, there's a list of newcomers, which can be filtered by a specific criterion.
Where to Follow the News about the Coins
If you want to follow the latest crypto news, we suggest visiting CoinMarketCap, as it aggregates the newest pieces of info available on the web. Also, think of subscribing to a subreddit called CryptoCurrency. People post there quite often, plus you will be able to create threads and ask for help if needed.
Elon Musk and Meme Coins
Elon Musk is not just a multibillionaire entrepreneur but also a ruler of cryptocurrencies. As we've stated, his power over the industry is really terrifying. For example, in 2019, one of his tweets about Dogecoin led to its immense growth. Then, in 2021, while being a host at SNL, he called Dogecoin "a hustle", lowering its value by 30%. However, later that year, he announced that it would be possible to buy Tesla products with Dogecoin, raising the value by more than 20%.
Furthermore, his immense support to the industry hasn't passed uncredited: there are cryptocurrencies named after him, e.g., Dogelon Mars, Lorde Edge (once that was the name of his Twitter account), Dogs of Elon, or POKELON. Even his Shibu Inu dog named Floki got its own coins: Floki Inu, Baby Moon Floki, Flokimooni.
Conclusion
Memes are good, but together with crypto coins, they have formed a phenomenon. There is a bunch of successful cases; however, the venture of investing in a joke coin is risky as ever. We hope that our article helped you understand what a meme coin is.
Frequently Asked Questions
What Is a Meme Coin?
This is a cryptocurrency created on the basis of some internet joke, i.e., meme.
Should You Invest In Meme Cryptocurrency?
Before investing in meme crypto, it is better to have a profound financial backup, as the risks can be high.
How to Find New Meme Coins?
Such coins are an internet-driven phenomenon, so you should check forums and groups of interest (e.g., Reddit, Telegram) and regularly visit various exchanges to find the newest options.