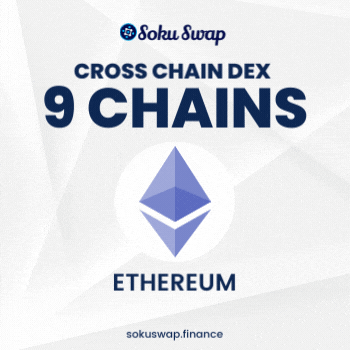 DualGamingNFT
DGN
1h
+0.08%
24h
-0.97%
Binance Smart Chain:
0xADCaE694eE708D1B603DCD370E648153E3dBD974
Market cap
$382,211.71
Price
$0.000000000248442307
Launch
2021-07-31
DualGamingNFT ($DGN) is here to unlock the inner degen within you by delivering the first automatic dual-rewards gaming-based token.
What do I earn?
By buying and holding $DGN, you earn passive income from Axie Infinity ($AXS) and My DeFi Pet ($DPET) rewards
Tokenomics
Total supply: 100,000,000,000
Liquidity lock: X months
Starting liquidity: 3BNB
Initial market cap: Approximately $1,800
15% of each transaction goes to
5% $AXS rewards
5% DPET rewards
3% Dev/Marketing tax
2% Liquidity pool
https://dgn.finance/
Additional information, other links and addresses
👾Gaming NFT season? Yes ser! HODL $DGN and get $AXS and $DPET!👾
🚀BSC's one-of-its-kind $DGN token was created to generate $AXS and $DPET rewards for holders. Simply by holding $DGN, you will receive hourly $AXS and $DPET rewards without fail! 🚀
CONTRACT ADDRESS
👾 0xADCaE694eE708D1B603DCD370E648153E3dBD974
BSCSCAN
https://bscscan.com/address/0xADCaE694eE708D1B603DCD370E648153E3dBD974
POOCOIN
https://poocoin.app/tokens/0xADCaE694eE708D1B603DCD370E648153E3dBD974
DEXTOOLS CHART
https://www.dextools.io/app/pancakeswap/pair-explorer/0xADCaE694eE708D1B603DCD370E648153E3dBD974
PANCAKESWAP (16-20% SLIPPAGE)
https://exchange.pancakeswap.finance/#/swap?inputCurrency=0xADCaE694eE708D1B603DCD370E648153E3dBD974
LP LOCK(3 MONTHS)
🔓 https://mudra.website/?certificate=yes&type=0&lp=0xf77e7985f5ede954cfbd723f2cf0dc0462b6f216
TOKENOMICS
5% $AXS Reward
5% $DPET Reward
3% Team Wallet
2% Liquidity
$DGN TO THE MOON
🚀Fair launch
🚀Low mcap
🚀New DUAL reward system for $AXS and $DPET
🚀CMS and influencers lined up
🚀TG/TW giveaway
AMA sessions
And more!
WEBSITE: https://dgn.finance/
TG: https://t.me/dualgamingnft/
TW: https://twitter.com/dualgamingnft/
You can vote once every 24 hours
Trusted By