Back To Main
COIN
MOONER

CONTEST STARTED!

🥇 1 place gets 5 day promotion
🥈 2 place gets 3 day promotion
🥉 3 place gets 2 day promotion
Contest rules:
Contest ends on November 26, 16:00 UTC
Your token has to be listed on CoinMooner
Ask your community to vote for your token
Quote OUR PINNED TWEET and mention token you vote for.
Add hashtag of your token symbol (e.g. #BTC) and CoinMooner link (https://coinmooner.com) in the quoted tweet
Coins that get the most such votes get free promotion on CoinMooner
Votes will be counted via Twitter API and re-checked manually
One person - one vote
Do not cheat (botting, airdrops, giveaways etc.), it will cause disqualification
You will have 3 days to reserve the space for your ad
See the screenshots below for detailed instructions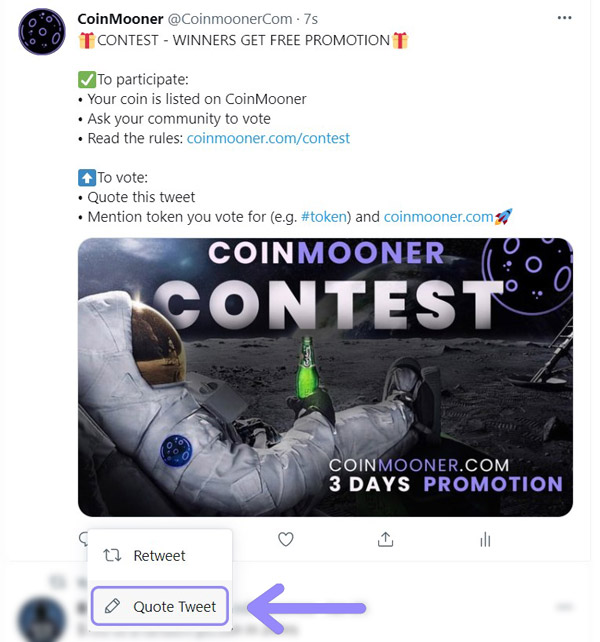 PREVIOUS CONTEST WINNERS
Please contact support [email protected] or on Telegram @CoinMoonerCom within 3 days to reserve your promotion!