Published April 26, 2022
|
10 min read
Crypto Exchanges with the Lowest Fees
While cryptocurrencies are decentralized, there are still fees involved to support the maintenance of crypto networks, exchanges, trading applications, etc. Many people are surprised that digital money requires certain fees for making transactions. This is why every crypto user always searches for a crypto exchange with lowest fees.
TOP 5 Best Crypto Exchanges with the Lowest Fees
Using a crypto exchange is a universal experience for everyone involved in digital currency trading. Purchasing, selling, and trading tokens happen on virtual exchanges, which all have specific fees and requirements. Picking the best crypto exchange with great benefits is not an easy task. This ranking of the top picks will guide you through the most reliable and accessible cryptocurrency exchanges in the industry.
Binance
Even beginners in the crypto world know about Binance. This is the biggest crypto exchange in the world, which supports more than 150 virtual currencies. Despite being such a big player on the market, Binance offers some of the lowest fees for crypto transactions, which account for 0,05 to 0,1% of every transaction.
Pros:
·        Round-the-clock client support.
·        The largest cryptocurrency exchange in the world.
·        The best liquidity is offered.
·        Crypto education through Binance Academy is provided.
Cons:
·        It Can be a little difficult for beginners.
Because Binance does not accept fiat money, all deposits and withdrawals made in crypto do not involve charges. This platform is perfect for traders that prefer making big volume transactions. The latest security measures allow powerful protection of data. Thanks to high liquidity, crypto prices on Binance are also some of the most affordable.
CEX.IO
This is one of the oldest crypto platforms, which has been around for almost ten years now. One of the reasons for its vitality is reliability. This is definitely a dependable and trustworthy exchange with an impeccable reputation. CEX.IO only supports 25 cryptocurrencies, but the cryptos included are some of the most demanded on the market. Fees on this exchange vary from zero percent to 0,25%, which is a perfect deal.
Pros:
·        Can be considered a cryptocurrency exchange with lowest fees.
·        User-friendly design allows for easy navigation.
·        Security measures are unmatched.
·        A variety of solutions for staking and taking crypto loans are available.
Cons:
·        Limited trading options.
More than four million users choose CEX.IO for crypto trading globally. People are attracted by the convenient user interface and low transaction fees. In addition to crypto transactions, coins can be purchased with MasterCard or Visa as well as through classic bank transactions. One of the strongest sides of CEX.IO is its protection. Powerful firewalls protect the platform from hacker attacks, and the latest encryption solutions are used to protect user information. Despite offering a somewhat limited selection of cryptos to trade, the most famous ones are available, which makes this platform perfect for beginners and advanced users alike.
Kraken
When picking the best crypto exchange, low fees are a must. Kraken is a popular platform with reliable cervices and accessible fees. This exchange offers 0,05 to 0,25 transaction fees. Client support is available 24 hours, seven days a week for all users. There are 56 digital currencies available for trading.
Pros:
·        Incredible customer service.
·        Access to a large archive with educational materials
·        High-quality liquidity.
Cons:
·        The selection of altcoins is limited.
While there are average fees for transactions on Kraken, the lowest fees available are 0%. This amount of fees depends on the cryptocurrency pair and the volume of tokens you will be trading. Various encryption methods and two-factor authentication make this crypto exchange incredibly safe.
Coinbase
This is one of the most popular and big exchanges alongside Binance. Coinbase offers decent trading fee rates that range from 1,5 to 3,8% on average. While these rates are higher than on some other crypto exchanges listed here, they are still relatively low in comparison with other options.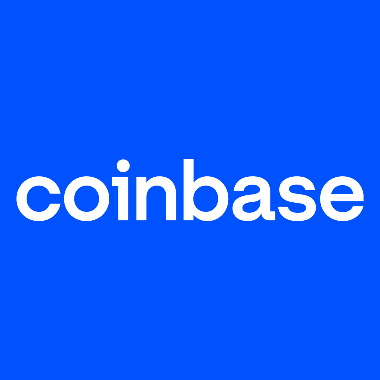 Pros:
·        Top-quality client service.
·        Reliable and secure trading solutions.
·        Diverse functionality and more trading opportunities available on Coinbase Pro.
Cons:
·        Limited trading solutions.
Diverse fees included on Coinbase are calculated based on a few different criteria. They include user location, type of crypto being traded, as well as volume. This is another platform accessible for beginner traders, thanks to its comprehensive design.
Bittrex
Bittrex is a trustworthy crypto exchange with great user policies. One of the biggest advantages of this platform is the fixed exchange rate. All deposits and withdrawals come with a 0,25% fee regardless of their volumes. About 60 different tokens are available for trading.
Pros:
·        Great variety of trading features.
·        Detailed interface for advanced users.
·        Profound trading tools.
Cons:
·        Is not convenient for beginner users.
This trading platform is known for its complexity. Despite tons of positive reviews, this exchange is not very suitable for beginners. Experienced users, however, will find it perfect.
Factors to Consider when Choosing
When picking a crypto exchange, lowest fees are not the only thing to consider. There are certain criteria to keep in mind to find a reliable and efficient platform for trading tokens.
Secure
Powerful security is 100% important with digital currency trading. Crypto wallets and exchange platforms are often targeted by hackers because of the high value of digital currencies. Finding a reliable exchange with strong encryption protocols is essential for securing your assets and personal information.
Insurance Fund
Certain cryptocurrency exchanges provide insurance for all assets or a portion of tokens owned by users. This is a great deal, especially when starting to work with an unfamiliar platform. Insurance guarantees the safety of your coins in the event of a hacker attack or theft. Some exchanges that offer such services are Coinbase, Binance, Gemini, etc.
Fees
Of course, low fees are highly important. Many beginner traders do not know about added fees or consider them low, whereas trading fees are sometimes higher than the number of tokens traded. In addition, every platform might charge different fees, such as withdrawal or deposit fees, trading fees, etc. Beginners should definitely look for the lowest fees to trade efficiently, especially if they have limited funds.
Coins
Crypto coins available on a specific exchange are extremely important. If you want to trade Ethereum, you will not choose a platform that does not support it. Ultimately, it is better to pick an exchange that provides a wide selection of tokens so you can have more opportunities. Most exchanges support the most popular tokens, such as BTC, ETH, Litecoin, etc. It is better to pick platforms that also support a variety of promising altcoins.
Types of Cryptocurrency Exchanges Fees
Crypto exchanges charge users various fees for their transactions. The rates vary from platform to platform, and some exchanges do not include specific fees. Here are some fees that might be added to crypto transactions.
Deposit & Withdrawal Fees
These are the most common fees used on both classic fiat currency exchanges and crypto platforms. Basically, when making a deposit or requesting a withdrawal, the user has to pay a certain fee. Fees can be fixed or depend on various factors, such as the coins traded, the volume of crypto, etc. Certain exchanges might charge only withdrawal fees and offer free deposits.
Transaction Fees
Transaction fees need to be paid when crypto is transferred between different digital wallets. All blockchain transactions require certain efforts, which is why fees are charged to cover expenses. The rates for transaction fees can vary depending on the business of the blockchain. In addition, they can be altered to perform the transactions faster. To do this, it is possible to pay a higher fee with the amount of your choice. This way, the transaction will be processed quicker.
Margin Trading Fees
Margin trading of crypto is a process of borrowing tokens from a third party to strike more efficient deals. With this type of trading, it is possible to receive more profits from successful transactions. Cryptocurrency exchanges that offer margin trading solutions also add fees to such transactions.
Why Crypto Exchanges Charge Fees
Crypto transaction sites are usually community-based, and they survive thanks to fees charged by users. A lot of funds are needed to guarantee sufficient security of the platform and protect every user's assets and personal data. It is often believed that charging higher fees would be helpful for increasing protection even further. Nevertheless, many crypto exchanges charge a fixed fee or very small fees with each transaction. Trading platforms often provide charts that help with calculating fees so the users can understand how much they are being charged for.
Similarities And Differences Between Crypto Exchanges
While cryptocurrency exchanges offer similar services, there might be important differences. It is crucial to consider each feature when comparing different platforms, as they influence your trading experience and efficiency. Here are some main similarities and differences between crypto exchanges:
·        Reputation – this is one of the important factors that will be especially helpful for beginner traders. If you are unable to fully comprehend all the criteria of a good exchange, looking at user reviews might be a good idea. Especially if the platform has been around for a few years, and there are tons of positive reviews.
·        Convenience – some platforms are easy to use even for amateurs, while the others are much more complex, and only professionals can use them efficiently. The complexity of exchange is not necessarily a bad thing as it usually caters to more experienced users.
·        List of cryptos – of course, the main reason to use a crypto exchange platform is to trade a certain coin. When selecting an exchange, it is crucial to make sure that the token you are looking for is available. As a rule of thumb, pick platforms with a diverse cryptocurrency selection to have more options.
·        Transparency – it is important to have access to clear information about transaction fees and various services listed on the site. Every crypto exchange should provide convenient solutions for calculating fees and other charges.
·        Payment solutions – crypto trading often involves paying with fiat money when it is necessary to buy tokens. Some exchanges only support crypto, while others accept classic payment methods as well. In case you want to use your credit card, PayPal, or another traditional option, make sure to clarify that.
·        Location – ensure that the selected crypto exchange platform operates where you live. Different countries have their own policies regarding the use of crypto, which is why some exchanges might be inaccessible in some places.
·        Anonymity – cryptocurrency users often value their anonymity. Certain crypto exchanges might require providing an ID and other information to register. Keep that in mind and look for platforms that require less personal info if you want to remain anonymous.
The requirements for a digital exchange are different for everyone. Every trader has specific needs, and it is important to select a trading platform based on personal criteria.
Protection & Security
Cryptocurrency exchanges offer a variety of security methods. Certain measures can be taken by traders themselves to enhance safety. Here are some of the ways of increasing security:
·        Cold wallets – storing crypto in cold wallets is preferable as they are not connected to the Internet. This increases the safety of assets greatly. However, it is possible to have another hot wallet to store smaller sums of assets ready for trading.
·        Two-factor authentication – having a strong password might not be enough, which is why two-factor authentication is offered. This adds another layer of security by requesting an additional verification apart from the password.
·        Notifications – by setting up notifications that signal withdrawals, it is possible to know right away if someone is trying to steal your assets. This way, you can take action quickly and secure your account.
Conclusion
Finding a reliable exchange with low transaction fees is important as these fees can get quite expensive. Spending less money on fees allows trading more efficiently and accumulating profits quickly. There are different types of fees included in crypto trading. Certain fees might be omitted on different exchanges, thus offering an enhanced trading experience. Some of the best trading platforms currently are Binance, CEX.IO, Coinbase, Kraken, etc. However, even the top exchanges might not be suitable for beginners. It is better to pick platforms with mobile apps available.
Frequently Asked Questions
What Is a Crypto Transaction Fee?
Crypto transaction fees are additional payments charged by cryptocurrency networks when using their services. All transactions in digital currencies usually come with certain additional fees. Crypto networks operate thanks to these fees as nobody specifically is paid to maintain them.
What Fees Do Crypto Exchanges Charge?
Various crypto exchanges charge fees on transactions with digital currencies. Every currency requires a certain amount of fees per transaction. For example, when trading Dogecoin, the fees might vary from two cents to 2,5 dollars. However, the most demanded and expensive cryptos like Bitcoin or Ethereum have much higher fees. Some of the highest fees for BTC were about 62 dollars, and for ETH — about 70 dollars.
Which Cryptocurrencies Have the Lowest Transaction Fees?
There are certain popular cryptos that have considerably lowered transaction fees. They include such cryptos as Dogecoin, Litecoin, Bitcoin Cash, Reddcoin, Dash, etc. A few digital currencies have no fees at all. They are Nano, IOTA, etc.