Published June 2, 2022
|
1 min read
The tech attorney Preston Byrne criticized the signatories, calling some of them "unapologetic attention seekers"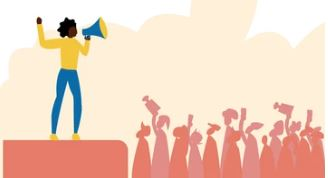 The statement describing crypto assets as "risky, defective, and untested digital financial instruments" was signed by 26 prominent IT figures and given to U.S. legislators. It disagreed with the promise of blockchain technology and asked governments to impose more stringent rules on cryptocurrencies.
Numerous crypto community members responded and voiced their unhappiness with the letter and its contents. The tech attorney Preston Byrne also provided his opinion on the matter. Byrne analyzed the letter and gave rebuttals to the assertions made by its signatories in a blog post.
According to the attorney, the crypto community wants regulatory stability rather than a "haven." The tech attorney also criticized other signatories, labeling them "unrepentant publicity seekers."
In addition to Byrne, CoinShares' chief strategy officer Meltem Demirors denounced the signatories, noting that they are notorious "anti-crypto" trolls.
Bradley Rettler, a philosophy professor, also provided his view on the letter. According to Rettler, support is required while writing an essay, and the letter fails to back its arguments. In a Twitter conversation, Rettler provided a comprehensive analysis of the "tech bros'" statements.
Vitalik Buterin, the inventor of Ethereum, said in a tweet that the inclusion of activist and writer Cory Doctorow in the letter is
upsetting and confusing a lot of crypto advocates
On the contrary, crypto lobbying activities are increasing. In February, statistics revealed that crypto lobbying spending increased by 116 percent annually, bringing the five-year total to $9.5 million. According to the study, Ripple Labs has the highest lobbying expenditures in the United States.