Published January 16, 2022
|
9 min read
Best Wallets For NFT In 2022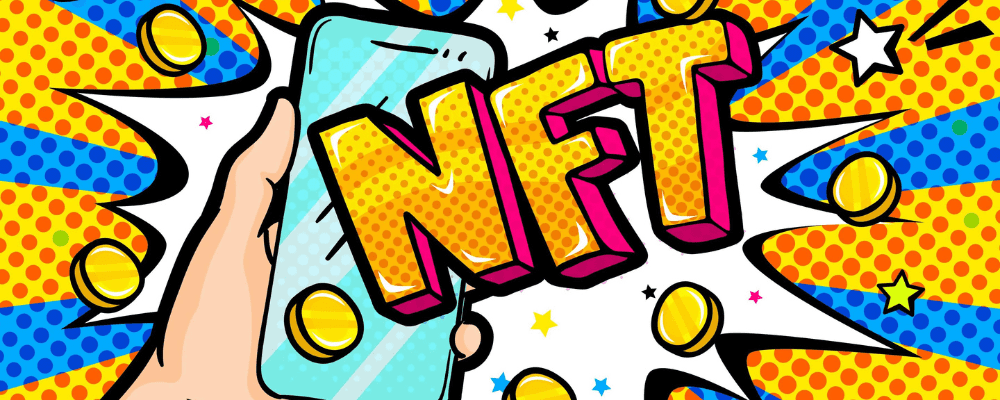 If you are making the first steps in NFT trading, this article will be very useful for you. Become the advanced user of one of the best NFT wallets. Keep reading and discover all the necessary information on the main criteria for choosing a good NFT wallet, how to use it and keep your non-fungible tokens safe.
What Is A NFT Wallet
NFT wallets are digital wallets that support the blockchain protocol the NFTs are based on. To be able to use one of such wallets, it must also support the cryptocurrency that you purchased the non-fungible tokens with. The top NFT wallets provide excellent management of the virtual assets, including digital art, motion pictures and films, in-game assets, music, etc. You can safely store, sell or exchange them. The popularity of non-fungible tokens is constantly rising and so is the number of NFT wallets.
How To Choose A Good One
There are a few main criteria for choosing the right NFT wallet. First of all, it is important to check whether the wallet is secure. Customer support team availability is also a must. It will not be superfluous to say that the convenience of the interface also matters. Let's read about all these factors in more detail below.
Security
NFTs can be worth exorbitant amounts of money. Thus, the most significant criterion for choosing the best wallet for NFTis the security. Any reliable NFT wallet must provide you with a private key. The private key is a unique binary code that gives you access to the NFT you bought and identifies you as its legal owner.
What is more, the NFT wallets provide seed phrases as an additional authentication measure. Those are a series of words that are generated randomly and serve as a master password. Opt for the wallet that utilizes these measures and you can be sure that your assets are secured.
Interface
One more important factor that shouldn't be neglected when selecting the best crypto wallet for NFT is a user-friendly interface. It is especially helpful for beginners whose first steps in NFT trading are already complicated enough. All the menu features must be easily accessible. The content must be divided into separate sections so that you can manage your collections in the most convenient way. It is crucial to find the wallet for NFT that is simple to set up, navigate and use.
Cross-Chain Compatibility
Cross-chain compatibility is the next key feature that you need to look for in an NFT wallet. It is the ability of relatively independent blockchains "to communicate". It implies the transfer and exchange of NFTs between these blockchains. The most popular platform with cross-chain compatibility is Ethereum. If you want to choose the best crypto wallet for NFT management, choose the platform with this feature as it will help you to avoid the limitations of the single blockchain.
Support
NFT is a new word in digital trading which makes it sometimes confusing for beginners to understand how it works. That is why the best NFT wallets provide their users with a high-quality customer support team that they can rely on 24/7. The multilingual team of professionals should respond to any query as fast as possible via different contact channels that include live chat, email and hotline.
Multiplatform
The majority of NFT wallets are available as web extensions. However, the top wallets for non-fungible tokens are also available as desktop applications and as iOS or Android mobile applications. It is necessary to choose the NFT wallet that runs on multiple devices, so you can have access to your digital assets anytime and anywhere you are.
Best NFT Wallets 2022
With the growing demand for NFT wallets, there is a wide choice of them available online. Even though you know all the necessary criteria for choosing the right wallet, it is still very easy to get lost among such a big variety. To make it easier for you, our team ranked the best crypto wallets for NFT and we are ready to present them to you below.
Coinbase Wallet
Coinbase is one of the best NFT wallets because it is very suitable for beginners. With this wallet, there is no need to use public wallet addresses. You can receive and send NFTs with the help of usernames. Not only is it way easier for those who just joined the world of NFT trading, but it also feels more secure as you know that you're sending the assets to the right person. Coinbase makes sure you are not losing access to your funds and NFT by providing cloud backup for your private keys. Recently Coinbase has launched the browser extension and the app that allows its users to easily access their wallets via different devices.
Metamask Wallet
Another top NFT wallet is Metamask. Via this wallet, you can quickly access different marketplaces and take part in auctions. It is very convenient to use as it provides the possibility to choose whether to keep all your NFTs at a single address or to create several addresses for each purchase. To add up to the overall convenience of the wallet, its developers launched a mobile app that runs flawlessly on any gadget. The best part is that the mobile version of the wallet has an in-built integrated browser for decentralized applications. By choosing Metamask wallet you get an opportunity to create an Ethereum wallet that is directly connected with all the platforms that are Ethereum-based directly.
Enjin Wallet
Enjin rightfully occupies its place among the best NFT wallets. Since its creation in 2018 the wallet has gone through a lot of improvements. It allows you to store and transfer the in-game assets as well as other types of NFTs. With Enjin wallet you can have access to its in-built marketplace where it is easy to trade digital assets using the native token ENJ. One more feature that distinguishes the wallet from others is the availability of a customer service desk.
Trust Wallet
This wallet is the number one choice for more than 5 million users. Among the advantages of theTrust Wallet we can single out the cross-chain compatibility and the possibility to exchange cryptocurrencies using the wallet's in-built exchange feature. With the decentralized app, you get the one-click access to a wide variety of digital art markets including OpenSea, Axie Infinity, and many others. As to the disadvantages we can note that the wallet can be used only as a mobile application. On the app you will be able to keep and manage your NFTs, however, there is no possibility to transfer them.
AlphaWallet
The wallet is essentially an open-source Ethereum-based blockchain that allows users to create and collect NFTs. With its dApp, you will get the chance to trade on OpenSea, ChainZ Arena, CryptoKitties, and other trading platforms. Moreover, the AlphaWallet software is interoperable with all Ethereum-based in-game assets. This is great news for gamers who collect Ethereum-based tokens. Unfortunately, the wallet doesn't support other blockchains. You can also use it only as a mobile Android or iOS application.
Which Wallet To Choose For Mobile Devices
The best wallets for NFT are accessible via different gadgets including smartphones. For example, Metamask has both mobile and desktop applications allowing you to synchronize NFT transactions on multiple devices in real-time. Coinbase and Enjin mobile apps are available for iOS and Android devices to download. Keep in mind that not all wallets offer mobile apps that can be downloaded on your gadget. Some of them are accessible as web extensions which is also a good option that allows you to manage the NFTs via any of your mobile devices. Choose one of the wallets that we described above based on your requirements and start purchasing the NFTs via your mobile device.
Hardware Wallet VS Web Wallet: Which One The Best
A web wallet or it is also called a hot wallet, allows you to store NFTs online. You can access your assets at any time via your PC or smartphone. However, to use a hardware wallet (cold wallet) you need a physical device with a lot of in-built memory that can cope with the task of operating huge amounts of data. Both types of NFT wallets have their benefits and drawbacks. There is no fee for the usage of web wallets and they are more beginner-friendly. However, they are less secure and easier to hack. Hardware wallets can be disconnected from the Internet altogether, thus there is a low risk for them to get hacked. However, they are costly and may appear more confusing for beginners to use. The choice of the wallet type is completely individual. Therefore, if you are still not very experienced in all the NFT-related transactions, it will be better for you to start with one of the hot wallets. If you are the owner of the highly valuable assets, opt for one of the hardware wallets.
How To Use It
First of all, choose one of the top NFT wallets. You can refer to the wallets listed above in this post. Download the wallet app or the web-based extension. Create a new wallet along with the password. Once you've done that, you will be provided with the recovery phrase that you need to save preferably offline. After the new wallet is created, choose the preferable marketplaces to trade on. Make a deposit to your NFT wallet and buy your first unique digital collectible.
How To Keep Your Crypto Collectibles Safe
Even when you choose one of the best trustworthy NFT compatible wallets you have to realize that there are certain measures that you need to undertake to keep your NFTs safe. First of all, do not store your password and private key online. When your browser asks whether to save the password, never accept. Secondly, enable the two-factor authentication on your NFT wallet account. Also do not share any screenshots of your mobile or PC screen with an open NFT wallet page. These simple steps will make the experience of using NFT wallets much safer.
Conclusion On The Best Wallets For NFT
NFT is a relatively new concept that has already become widely popular all over the world. The growing interest in the NFT sector increases the demand for reliable and convenient NFT wallets. Best wallets for NFT are the ones that provide their users with an easily manageable interface, security of NFTs and the possibility to use the wallet via different gadgets. In this article, we provided you with the top wallets for non-fungible tokens so that you can avoid the long process of testing multiple wallets by yourself. Choose one of the options and become a part of the NFT trading industry.
Frequently Asked Questions
What Is A NFT Wallet?
An NFT wallet is a digital wallet that provides the access to the blockchain protocol that non-fungible tokens are based on. You can use the wallet to buy, transfer and store your unique NFTs.
What Is The Best NFT Wallet?
The best NFT wallet is the one that offers excellent conditions to its users like a convenient interface, high-quality customer support service, and the opportunity to purchase NFTs via different platforms. Choose one of such NFT wallets from those that are described above.
How To Use NFT Wallet?
To use an NFT wallet you need to select one, download it to your gadget, open an account, make a deposit and purchase your first NFT.