Published April 20, 2022
|
6 min read
How to Find Altcoins before They Spike In 2022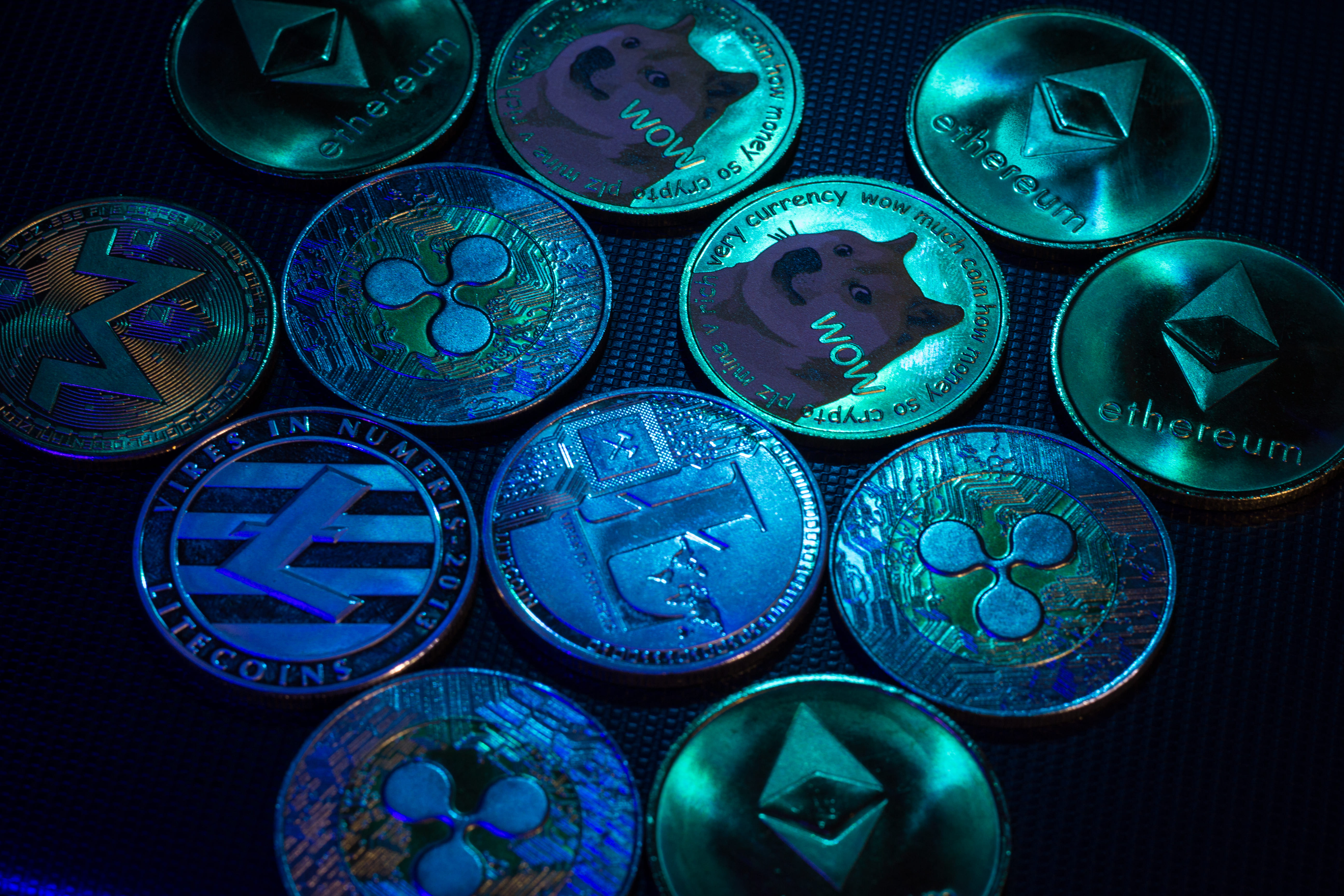 The year 2021 was particularly wild for cryptocurrencies, as BTC and ETH became even more valuable, whereas many promising cryptos did not survive. We already know that it is extremely expensive for beginners to start with Bitcoin, which leads to the question, How to find altcoins before they spike? Everyone wants to know whether it is possible to recognize an excellent alternative coin and invest in it early to make a huge profit afterward. There are definitely no guarantees in the crypto world, but some pieces of advice can guide you in the right direction.
Is It Hard to Find Altcoins Before They Spike?
It is not easy to determine which altcoin will be the future expensive crypto. When cryptocurrencies are already widely known and more accepted, many emerging altcoins are heavily advertised without being necessarily good.
What Causes the Growth of Altcoins
Despite many uncertainties, the crypto market operates like any other market, and it is possible to track its behavior and use this knowledge to your advantage. For example, certain factors might cause the growth of cryptos. Learn about them to know how to find altcoins before they boom.
High Demand
The fundamental law of supply and demand applies to altcoins. Therefore, in case there is a high demand for a cryptocurrency, and it increases faster than the new coins are introduced into the market, the price of this altcoin will skyrocket.
Important Updates
As cryptocurrencies are still unregulated by most governments globally, various crucial updates can influence their growth. Cryptos naturally increase in value when specific laws or regulations regarding their use are issued.
Rising Value of Bitcoin
Bitcoin was the first crypto as we know it, and it owns half of the whole digital currency market right now. Obviously, it is a staple, and each time prices for BTC go up or down, all other cryptocurrencies do the same. In addition, many altcoins are just BTC clones or rely heavily on the original cryptocurrency.
Cooperation & Marketing
While Bitcoin and Ethereum can be found on all possible crypto exchanges, certain altcoins are limited to specific marketplaces and websites. Investors need to go out of their way to purchase altcoins from exchanges they do not use and pay additional money to cover trading fees. Making an altcoin accessible can increase its value.
Growing Interest in the Niche of the Project
Certain altcoin projects might attract interest naturally by offering new solutions and demonstrating potential. So try to keep track of projects that grow in popularity.
How to Find Altcoins before They Spike
Discovering new or already existing altcoins that will start to rise is not easy with the number of various cryptos on the market. It is a meticulous process, and many factors need to be considered.
Follow the Market News
Reading the news is crucial if you want to perform well in any market. Follow the crypto market news to learn about all the emerging trends. It is also essential to know about regulations regarding the usage of cryptos worldwide.
Monitoring of New Coins on Popular Exchanges
A few widely known crypto exchanges, such as Binance or Coinbase. You can easily sort all existing altcoins by date and monitor all new cryptos appearing on the exchanges.
Follow the Crypto Influencers
There are tons of bloggers, influencers, and experts who know a lot about crypto and how to find altcoins before they boom. Choose high-quality blogs or channels based on the social media you are using. It is possible to find helpful and reliable content on Twitter, Reddit, YouTube, or dedicated crypto socials.
Participate in Popular Crypto Chats
Many forums and chats specialize in cryptocurrencies. For example, you can find fan communities on Reddit or join more serious chats on CryptoInTalk and similar forums online.
Be Aware of Hype Topics
There is a lot of hype surrounding cryptos. People know how those who bought BTC back in the day became rich. So, they try to recreate this success by investing in random altcoins. However, you can easily lose tons of money by purchasing unnecessary cryptos, so stay calm and do your research.
How Not to Lose Your Investment
It is good to know how to find altcoins before they spike and earn money with crypto. But it is more important not to lose all your investments in the first place. Of course, a lot depends on pure chance. But luckily, there are some pieces of advice for you to improve your crypto game. Here is what you need to do:
Do your research. Of course, it is hard, but you should begin by learning a lot about crypto. There are various alt token experts online you can listen to for advice, but do not follow them blindly. Always make well-informed decisions.
Do not wait for the perfect moment. When looking at the history of Bitcoin or any other successful crypto, it is easy to see how it went up and down. But in reality, you will not be able to predict with full certainty when it is the prime time to buy or sell coins. And do not be a HODL — sell your crypto eventually.
Secure your altcoins. Never leave your crypto assets on exchanges. Keeping coins on an exchange is not secure at all. If anything happens to the exchange or hackers steal your coins, you will never be able to blame anyone. Keep all your cryptocurrency on secure wallets. Also, choose the safest crypto wallets for your altcoins. Cold wallets are advised, as they are not connected to the Internet and nobody can hack into them.
Have a diverse portfolio. Investing in a single altcoin will risk losing everything if it crashes. To remain on the safe side, try to invest in different cryptos in small increments. Then, if one of them proves unsuccessful, you will have your other investment.
You can find more useful tips on investing in altcoins on web forums and in related articles. Always search for new info to expand your knowledge on how to find altcoins before they spike.
Is It Real to Find Altcoins Before They Boom?
It is possible to discover altcoins with great potential and predict their success. However, it is not easy and 100% probable. You should consider many factors, such as the supply for a specific coin, its developers, price, stability, etc. With a bit of luck and thorough research, you can discover a cryptocurrency that will certainly explode.
Conclusion
The cryptocurrency market continues to grow and thrive. Hundreds of new altcoins emerge, and each of them can potentially be a new hit. It is not too late to dive into crypto, without any doubt. Start doing your research, develop a strategy, do not go all in, and invest a little to test the waters — this is how you will be able to benefit from crypto.
Frequently Asked Questions
How to Find Altcoins Before They Spike?
Examine newer cryptos on exchanges and look through the social media of crypto communities to find new trends. If you consider investing in a certain altcoin, make sure to do research and verify that it is not a scam but promising crypto.
Where to Find Altcoins That Will Be Pumped?
As pumping is a fraud scheme, it is important for scammers to attract attention to a cryptocurrency in order to create hype and raise demand. Therefore, monitor social media to see if any random smaller crypto is being discussed and praised all of a sudden. This is how you will be able to find out which altcoins are going to pump and sell them quickly before they crash.
Is It Real to Find Altcoins Before They Boom?
Yes, it is possible, although both luck and skill need to be involved. First, you should get familiar with the crypto market and its mechanics. Examine exchanges and crypto platforms regularly to learn about new cryptos and their potential and the changes in already existing ones. Investing in random crypto hoping that it will remain stable and grow is a risk, but it is worth it.