Published April 28, 2022
|
7 min read
Launchpads Crypto to Use In 2022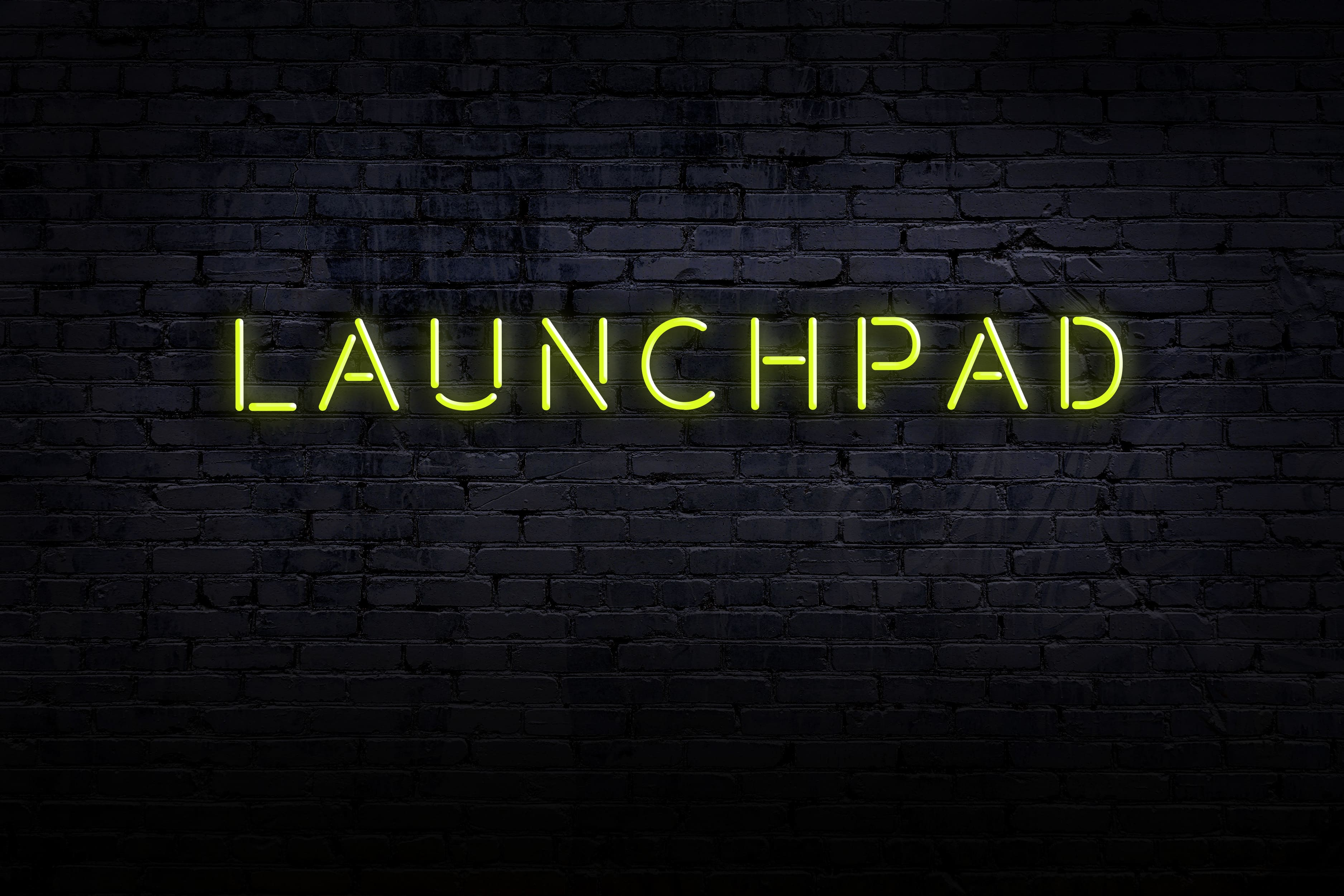 The current cryptocurrency market provides investors with huge earning prospects. Conservative traders prefer to receive a small but relatively stable income on fluctuations of the most popular cryptocurrencies. Those who want more use crypto launchpad platforms. They allow increasing investments hundreds of times almost instantly, although not without risks.
What Is A Crypto Launchpad?
A launchpad in crypto is what investors need to multiply their incomes instantly. It is a platform that allows purchasing tokens of new projects before they become publicly available. Such platforms help new projects carry out crowd sales easily. Their investors can buy tokens at the lowest possible price. As the project develops, the price of tokens grows. Therefore, those who buy them at the lowest price will earn the most from this.
Why Use It
It doesn't take long to start working on crypto launchpads. The return on investment there is higher and more stable. Therefore, if you already have a cryptocurrency wallet with funds on your account, you can start using these platforms right now. It should be understood that the platforms work with different blockchains. Therefore, you will need to purchase appropriate tokens for various startup projects.
There are several other reasons why traders and smart investors should use these launchpads. The most common ones are:
Launchpads provide investors with the opportunity to participate in a project by buying a token at a price lower than on a Token Generation Event.
Launchpads create excitement around a project, attract the attention of a wide range of investors, and magnetize additional funds.
Launchpad platforms for crypto offer significantly higher profitability and the possibility of receiving stable passive income.
Investors' money is almost 100% protected. It means that if a new crypto project fails, smart contracts guarantee that all the invested money will be returned.
How Do They Work?
To start using a launchpad platform, potential investors ought to familiarize themselves with its rules. They determine a minimum amount of initial investment required for participation, a period of blocking the token, and a coin distribution schedule.
For Projects
As of 2022, new cryptocurrency projects and startups are launched almost daily. Over 90% of them require additional funds for their further successful development. Thus, such projects use crypto launchpads to attract investment.
It works in the following way. A project announces that it is going to introduce a new product soon. So, it creates a token that is planned to be a fundamental part of the platform. As a result, the tokens are sold to early traders to raise money.
Such cooperation is beneficial for both new projects and users. Startups get the investments they need, and early investors get the opportunity to buy new and promising cryptocurrencies at the lowest prices profitably.
For Users
For holding launchpad tokens, individual investors receive guaranteed allocations or lottery tickets with the potential to win an allocation. To participate in any of the launchpads, the user must do the following:
Create a crypto wallet or use an existing one.
Buy a certain amount of tokens on a launchpad.
Send them to the wallet and start staking tokens.
Crypto launchpads for users work as bank deposits. The investor receives a percentage of the total number of coins staked. After that, you can try to get or win your allocations. The more launchpad tokens you have, the higher the chance of winning the lottery or even getting a guaranteed allocation.
Overall, cryptocurrency launchpads offer the perfect way to protect your investment and get great capital gains. If you are serious about cryptocurrencies in the long term, you should always be aware of the main events on the most popular launchpad platforms.
Successful Launchpads for Investors
Currently, there are dozens of crypto launchpad projects that may be of great interest to investors. Our experts have studied numerous reviews on them. Thus, we would like to share the essential details on such projects as Polka Starter, Binance Launchpad, and Trust Swap with you.
Binance Launchpad
The leading cryptocurrency exchange in the trading volume and number of users, Binance launched its incubator platform in 2019. It is designed to help any crypto startup accumulate money for future development. In addition, exchange traders got the opportunity to earn even more. Overall, Binance Launchpad is thought to be the real paradise for crypto blockchain projects.
As with most other subsidiaries of this crypto exchange, interaction with Binance Launchpad is closely related to tokens of the BNB platform. Those investors who wish to participate in the IEO must have BNB tokens on their accounts. Payments are also processed in BNB tokens.
Binance Launchpad has already helped launch such successful projects as Perlin, Polygon, Kava Labs, WazirX, PancakeSwap, Axie Infinity, and many others. For example, users can make purchases from merchants accessible on the Binance Marketplace using Verge.
Trust Swap
At the end of 2020, the Trust Swap ecosystem, which is highly oriented on the newest cryptocurrency communities, announced the start of its own launchpads for new cryptos. The platform has implemented the unique Team Lock feature. It is aimed at preventing a sharp loss of tokens liquidity. This valuable function of Trust Swap protects new projects from involuntary sales and fraud because tokens are blocked during a definite time. With each successful stage of the project development, the smart contract system gradually releases all the blocked tokens, and they become available for investors. Therefore, this cryptocurrency launchpad is what wise investors need to pocket good cash.
To get early access to Trust Swap launchpads, an investor must have a minimum of 3,000 SWAP tokens. If today's SWAP token price is $0.7, it is the equivalent of $2,100. However, the platform also provides public sales without such obligations. The most popular projects of Trust Swap are Yield App and Glitch Finance.
Polka Starter
Polka Starter is a decentralized protocol that allows emerging projects to sell tokens and raise funds by creating pools. It is considered a reliable launchpad platform for all projects that run in the Polkadot ecosystem. Polka Starter began operating in December 2020.
It is a unique mechanism projected to be very advantageous to investment prospects. More than 220,000 investors have purchased tokens on Polka Starter. Analysts expect this number to grow thrice by the end of 2022 because plenty of attractive startups keep using the Polka Starter crypto launchpad. However, Polka Starter neither reviews nor controls presented projects. Therefore, investors invest money here at their own risk.
Polka Starter pools are open to most investors. Yet, there are projects where the purchase of tokens is only available to POLS token holders. To be able to become an early investor, you should have a minimum of 3,000 POLS. As of February 2022, it is the equivalent of $4,260. Among the popular Polka Starter projects are Convergence, Ethernity, and Blockchain Cuties.
New Crypto Launchpads
New launchpads for crypto trading have been emerging monthly. Many promising startups try to attract investors with their coins. Therefore, they offer huge discounts on purchasing coins. The most popular new launchpads in 2020 are Gamestarter, TrustPad, Dao Maker, Red Kite, and Solanium.
Pros and Cons of Using
Traders and investors have distinguished the most common drawbacks and benefits of using crypto launchpad platforms. The most common ones are:
Advantages:
a perfect opportunity for investors to buy promising tokens at low prices
a great possibility to diversify investment assets
a good chance for emerging crypto projects to raise investments
overall development of the cryptocurrency community boosted by launchpad crypto platforms
100% protected investments against fraudsters
guaranteed listing in the future and transparent cooperation terms
minimum costs because smart contracts are responsible for most of the processes
Disadvantages:
The initial investment to obtain allocations can be expensive for most retail investors.
There are at least a few dozen launchpads. It will be extremely difficult to participate in most of them.
It is a very risky investment.
Conclusion
Now you know what a launchpad in crypto is. Currently, it is one of the most promising types of investment. However, despite the improved mechanism, investors should still exercise due diligence and carefully weigh all the risks before investing money in any launchpad project.
Frequently Asked Questions
What Are Crypto Launchpads?
It is a platform that allows investors to buy emerging tokens before they become publicly available. Such platforms offer to purchase prospective cryptocurrencies at low prices.
How to Use Launchpads for Cryptocurrency?
Early investors use launchpads in crypto to buy promising tokens at the lowest price. The creators of new projects use launchpads to attract investments necessary for project development.
What Are the Best Launchpads for Crypto?
The best launchpads for crypto are Trust Swap, Binance Launchpad, and Polka Starter. They will perfectly suit both professional traders and beginners.