Published April 23, 2022
|
8 min read
Best Altcoins In 2022
Thousands of digital currencies are being mined now. However, more than 87% of them have never been considered a reliable investment. Now many investors carefully monitor the altcoin prices. Are they worthy assets? In this comprehensive review, our experts will share valuable info on the best altcoins in 2022.
Why Invest In Best Altcoins In 2022
Because it may be an excellent chance to pocket good cash if you choose a promising altcoin. The idea that such popular altcoins as Ethereum or Litecoin can be a profitable purchase has been deeply rooted in investors` consciousness long ago. Moreover, owing to BTC's high volatility, more individuals make up their minds to put money in these coins.
Types of Altcoin Crypto
There are four fundamental types of altcoin crypto. These are:
Stablecoins. These are digital coins pegged to real tangible assets such as gold, oil, valuable metals, etc.
Security tokens. They provide payouts or ownership shares in a business.
Utility tokens. This altcoin type provides services and can be sold as part of an ICO.
Mining-based cryptocurrencies. These new coins are more similar to BTC than other altcoins. Ethereum is the most famous mining-based altcoin.
Is It Safe to Invest In?
Nobody knows precisely,. No type of investment can be 100% safe. Whether you invest in gold or altcoins, there may be certain circumstances beyond the investor`s control. As a result, even the most profitable investment can turn into a complete collapse. At the same time, a minimal investment in a seemingly unpromising altcoin can bring an investor hundreds of thousands of dollars.
Overall, traders consider the best altcoins 2022 an incredibly topsy-turvy type of investment. Therefore, all potential investors should study changes and trends in the crypto market so that they can put money on the prospective altcoin on time and get a profit.
TOP 5 Altcoins to Invest in 2022
Hundreds of altcoins are traded on the market now. However, not all of them can be relied on. Thus, our experts have figured out the list of the best altcoins to invest in in 2022.
Ethereum (ETH)
After bitcoin, Ethereum is the second-biggest digital currency and the best altcoin now. Notwithstanding well-known problems with high transaction fees, traders and individuals keep on investing in ETH.
Ethereum is a unique form of digital money that is primarily used on the ETH platform. The main purpose of the ether is the transactions of digital assets and the support of the Ethereum blockchain. Currently, thousands of decentralized applications are based on Ethereum.
The current market capitalization of this altcoin is almost $357 billion. The Ethereum price has been growing steadily. It makes this coin an attractive option for savings.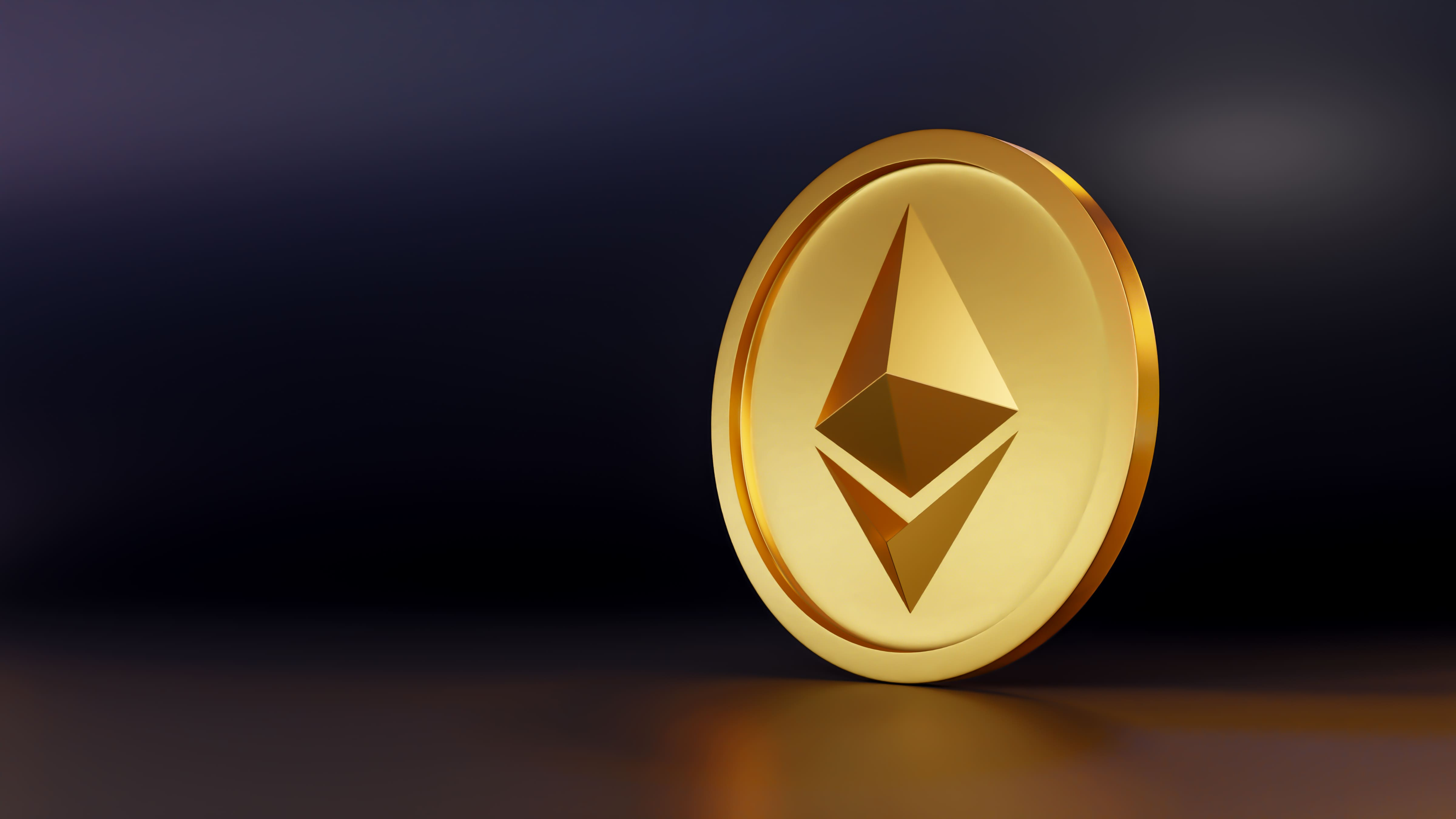 Pros:
The second-largest global cryptocurrency
No restrictions on the mining volume
An ideal altcoin for purchasing NFTs
Anonymous and tax-free transactions
Simplified procedure for transferring funds between blockchain participants
Cons:
If a security key is lost, you will not be able to return your funds
High transaction fees due to low scalability
XRP
XRP is a popular digital currency of the Ripple network. Unlike the classic blockchain technology, Ripple has created a system of payment gateways that allows using XRP for banking transactions. The creators have made a new system with well-thought-out program code. Today, XRP coins are actively used by exchange platforms. Now it is considered one of the best altcoins for investing. Banks also have a great interest in them. Therefore, this altcoin continues to gain momentum.
Initially, 100 billion XRP were created and no more will be launched. The XRP is designed for making P2P digital payments and consumer apps. The current market cap of XPR is over $31,5 billion.
Pros:
Cheap altcoin for investment
Up to 4,000 transactions per second
The ability to convert between currencies or other assets (valuable metals, securities) with a single commission payment
One of the best altcoins to mine in 2022
XRP NFT minting fees are about $0,05
Cons:
Ripple's protocol is less protected arguably than other means for crypto transactions
The company has a monopoly on 65% of the crypto. Consequently, it can independently manage the exchange rate
Dogecoin
Dogecoin is one of the best altcoins to invest in. Now it is ranked 11 among the most popular digital currencies. It is a fork of Luckycoin, which is a fork of Litecoin. The cryptocurrency is named after the doge meme, a Shiba Inu breed dog.
The official announcement of the new cryptocurrency took place in December 2013 by Jackson Palmer. Now it is often used for tips or as a funny donation. However, starting from January 2021, the Dogecoin exchange rate rose sharply. It happened due to the tweets of Elon Musk and the active support in the Reddit community. Due to its low cost, Dogecoin is also used to transfer funds between exchanges. The market cap of this altcoin is over $18,4 billion.
Pros:
One of the fastest transaction speeds among all altcoins
Low price and convenient trading
An ideal option for not low-cost investments
Great community support means that millions of holders believe in Dogecoin investment prospective
It is listed on the major cryptocurrency exchanges.
Cons:
Many consumers do not believe in Dogecoin because it was initially created as a joke
If celebrities refuse to support Dogecoin, its price will decrease in seconds
Binance Coin
Binance is the largest world crypto exchange platform. In 2017, it launched the coin that is thought to be the best altcoin for digital payments and trading cryptocurrencies on the Binance platform itself. The coin runs on the ETH blockchain. This altcoin has a strict limit of no more than 200 million BNB tokens.
Currently, it offers no fiat currency exchanges. BNB exchanges are only possible through BTC and ETH. As of February 2022, one Binance coin price is $403 while in 2017 its cost was just $0.1. The current market cap of this altcoin is almost $65 billion.
Pros:
Low transaction fees of 0.1% for all traders
One of the most prospective utility tokens
The largest crypto exchange
Wide range of trading instruments
Ability to deposit account with fiat currencies
Cons:
The coin is heavily centralized
Binance Coin is often attacked by hackers
Litecoin
Litecoin is an alternative digital currency that is considered a Bitcoin fork. The system was developed by Charles Lee in 2011. It is a peer-to-peer payment system. It allows transactions and fund transfers from one user to another. This altcoin can be used to purchase goods and pay for services in those places that officially accept payment in cryptocurrency.
Litecoin is a decentralized currency; this type of the best altcoin does not belong to a particular bank, but the person who mines the coin or converts another currency into it becomes its owner. The current market cap of Litecoin exceeds $8,2 billion. The price of this altcoin is currently varying from $110 to $118.
Pros:
Utmost security of transactions and anonymity
Big emission – over 84 million litecoins can be mined
A quick option for financial transactions
High transparency means that the transactions history is stored in the blockchain itself and cannot be deleted
One of the top 5 altcoins in 2022
Cons:
Experts predict that Litecoin will not be able to overtake Bitcoin regarding the number of users, popularity, and value
The high level of Litecoin mining can lead to the fact that the miner will spend exactly as much as he/she earns
Things to Consider Before Buying Altcoins
Financial analysts and cryptocurrency market experts recommend investors consider some vital issues before buying the best altcoins 2022. We have selected the most important ones.
Study the indicators of altcoins market capitalization and think about purchasing those which are in the top-40 coins.
Find the info about the coin launch date. If it was launched three years ago and it is still on the top list, then it is worth investing in.
Current price of an altcoin. When choosing a digital coin, a potential purchaser should check out its current cost and how the exchange rate has changed over the last three months. If the changes show at least a slight increase, a chosen coin can be bought.
Cryptocurrency exchanges. All prospective altcoins are always listed on reputable cryptocurrency exchanges meaning that investors trade them regularly. Well-known currency exchanges value their reputation very much and will never deal with dubious and unreliable altcoins.
How to Buy Best Altcoin Safe
Potential holders always look for opportunities to find the best altcoins to invest in 2022 most safely. To do it quickly and securely, investors should use trustworthy cryptocurrency exchanges. Please see the details below.
Where to Buy Altcoins
There are certain places where companies and individuals can purchase altcoins. There are trading platforms that have already earned a reputation as a reliable trading partners for buying cryptocurrencies.
While selecting a reliable cryptocurrency exchange, an investor ought to check out pricing, supported currencies, security, and withdrawal options. So, it is recommended to select a trading platform according to the preferred goals. All altcoin trading platforms charge transaction fees.
Potential investors can purchase the best altcoins at such reputable cryptocurrency exchanges as Binance, Coinbase, Bisq, Cash App, eToro, Gemini, Bittrex, etc.
Crypto Altcoins VS Stocks
Investors always compare cryptocurrencies and stocks. Our experts have thoroughly scanned traders` feedback and investors` reviews and made a comparison table. Please check it out below:
Summing Up
To crown it all, now you know the best altcoins 2022. Please consider important things before purchasing altcoins. Don't forget to study the safest places for buying this type of digital currency. Overall, investing in altcoins includes certain risks that concern any other kind of investment. Nevertheless, it is better to choose an altcoin and try investing.
Frequently Asked Questions
Is It Safe To Invest In Best Altcoins?
It is a discussion question. However, many experts agree that it is rather safe to invest in altcoins that are ranked in the top-30 according to the market cap.
What Are The Best Altcoins To Invest In 2022?
Ethereum and Binance coins are projected to be the best altcoins to buy in 2022. However, you should consider all possible risks and study the market before making a favorable decision.