Published April 24, 2022
|
10 min read
Best Altcoin Exchanges in 2022
The crypto industry is as vast and fast-growing as never before. If you are going to dive into crypto trading, you will surely need to spot the best altcoin exchange, and we are going to help you out.
How to Find Best Exchanges for Altcoins
Coins are everywhere. With each new day, the number of people involved in this market grows exponentially. Everybody who is dealing with digital funds seeks the best rates and the highest security possible. So, that brings us to the "how-to" question. The answer is simple – an exchange.
This type of trading platform is the perfect place to acquire some coins. Exchange cryptocurrencies as you like, or use fiat currency to make your first investment. When checking the best crypto exchange for altcoins, it is reasonable to consider the next points:
Check if a mobile app is available, as it will enable you to trade from everywhere.
Compliance with KYC (Know Your Customer) and AML (Anti-Money Laundering) rules is necessary. This shows that an operator is trustworthy.
Do not limit yourself to one specific cryptocurrency; therefore, think about a market that has a vast choice of tokens.
Of course, those are not golden rules carved in stone, but they will make your journey easier.
TOP 5 Altcoin Exchanges
The abundance of digital tokens has inevitably led to the growth of exchanges. Unfortunately, it's quite hard to pick up the best altcoin exchange, especially when all of the marketplaces share similar features.
Our team has analyzed the sphere and proudly presents our top five platforms for alternative coins.
Kraken
The first is Kraken. Established in 2011, it has gained a fair dose of popularity and credit. It has two solutions: a regular trading platform and a Pro version. The latter provides more profound analysis tools and offers smaller fees than the basic version, resulting in the best altcoin exchange for professionals.
Advantages:
A vast choice of digital coins
Intuitive dashboard
High liquidity
Disadvantages:
Larger fees in the basic version
Cases of account hacks
Limited availability from the U.S. territory
Etoro
Founded as an online forex market 15 years ago, eToro underwent a rebranding (original name – RetailFx). As a result, it became a leader in the online sector (stock) and, statistically, the best crypto exchange for altcoins. In 2014, it allowed BTC usage, which was followed by adding support for ETH and XRP.
Advantages:
Well-established framework
Supervision in several jurisdictions
Unique social trading features, thanks to which clients can match the actions of prominent traders
40 digital coins are available
Disadvantages:
Limited usage for clients from the USA
No margin trading available for Americans
Binance
Here we see the example of the best altcoin exchange in terms of capitalization globally, according to CoinMarketCap.
The diverse range of trading variants is good, but it makes everything a little bit user-unfriendly. As a result, investors may face a steep learning curve, depending on their level of expertise and understanding.
Advantages:
Over 65 tokens
Rock-bottom fees
Broad trading options and order kinds
Disadvantages:
The U.S. version is more restricted.
The system is complicated and may seem perplexing.
No built-in digital wallet is available.
In addition, there were regulatory problems with Binance in several countries.
Coinbase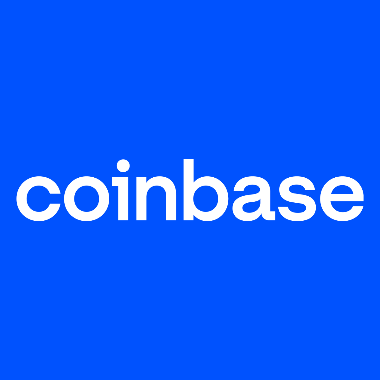 The idea of Coinbase manifested itself in 2012 when the company was established to trade the first crypto coin. Since then, the platform has evolved to the point where it can accommodate dozens of distinct coins. Also, its staff counts nearly three thousand people globally, without having central offices. People from over one hundred states use Coinbase as an altcoin exchange.
Advantages:
Newcomers found it simple to utilize.
A huge specter of tokens is available.
Possibilities for earning coins are attached.
In addition, Coinbase Pro offers lower prices.
Disadvantages:
Transaction fees may be quite high.
In addition, users happen to encounter issues with support.
Although the number of supported coins is vast, not all tokens are presented.
Crypto.com
Crypto.com has been around for a while and proved its worthiness. It accepts a huge amount of assets and items connected to the blockchain. Its participants can manage their digital funds while paying minimal costs. Its ecosystem of crypto-related items may make it the best crypto exchange for altcoins.
Advantages:
A comprehensive record of 250+ coins and 20+ fiat standards
Fees as little as 0,40% since they are established on a competitive basis
Crypto products that commit to the ecosystem (e-wallet, credit card, NFT investment option)
Disadvantages:
If you don't have a native token (CRO), operations with other coins will be conducted with higher fees.
Issues with solving customer trade trouble may arise.
Choosing Trading Platforms
As the crypto industry expands, an increasing number of individuals are seeking methods to unravel the hidden secrets of blockchain and understand how to turn it into a profit. Consequently, key variables simplify their search for the best exchanges for altcoins. We offer six main benchmarks you should thoroughly check to select the most appropriate crypto exchange for your needs.
Supported Currencies
Nowadays, the crypto world is dominated by two giants – Bitcoin and Ethereum. There is no online trade service that doesn't support these coins. However, your scope of interest may reside in a different digital asset. If you've decided to deal with other tokens, you must examine the industry and find the top altcoin exchanges.
The popularity of some services doesn't mean that the desirable asset is supported. There may be various reasons for that. The most widespread one is a novelty. Maybe, your coveted cryptocurrency is still young and has to gain more credit to be noticed and incorporated. Alternatively, you'll have to concentrate on p2p organizations, where most new coins are traded.
Also, carve this into the brain – it may be impossible to convert real money into digital form. Make sure the site allows such an action. If not, you shall check another site to exchange, say, dollars into Ripple. And only after this transaction will you be able to go back to the original platform and trade.
Deposit and Withdrawal Methods
Customers of various services may use different deposit and withdrawal methods. It can be explained by the fact that each site has its own rules and guidelines, establishing a specific algorithm for fund processing. Let's take a look at the aforementioned best altcoin exchange options and dwell upon this vital piece of trading.
Kraken. All actions can be conducted in numerous fiat and cryptocurrencies. However, it is still impossible to deposit via an e-wallet, so you have to use a regular bank or wire transfer. This is Kraken's policy of fighting against scammers who can access the digital wallets and personal info of regular users and convert their money into any possible crypto coin or withdraw the funds.
eToro offers broader deposit possibilities than Kraken, allowing its users to deposit via digital wallets. The list of currencies accepted for trading is huge. However, it is necessary to convert your initial deposit into US dollars, as eToro operates exclusively in USD. A withdrawal can be performed to a credit/debit card and e-wallet or a regular bank transfer. The minimum sum for withdrawal is $30.
The Binance trade service customers can put and get their money in fiat or digital form. There are a couple of algorithms to invest your money: bank card or account, peer-to-peer trading, cash balance, or other payment options provided by third parties. In addition, the easy-to-use Binance platform will help you deposit/withdraw in a few clicks.
Coinbase follows with the crowd and allows its investors to deposit and withdraw via bank and wire transfers, PayPal, and using cryptocurrencies. However, keep in mind that the first two methods take quite a long time to process: 4-5 days for bank transfers and 1-3 days for wire transfers. Also, you will have to pay taxes related to purchasing and selling if using PayPal.
The policy of Crypto.com differs from other services. The key disparity lies in that the site doesn't support fiat deposits/withdrawals, focusing more on the crypto side. Instead, you can use their native app or an external e-wallet to invest or get your money back.
Fees
This point is seen as an integral matter of the industry. Even the best crypto exchange for altcoin can make the whole thing easier or harder for users' operations with tokens. Let's see how it works using two examples.
Binance incorporates three variants of fees. Trading fees are proportional to a user's level on the VIP ladder (from 0 to 9). Each level is acquired by trading a corresponding amount of digital funds. The fees also fall into categories of 30-day total trading activity or 24-hour trading. The third type is withdrawal fees correlated with a specific token.
Coinbase, on the other hand, has a larger set of fees. First of all, they include deposit fees. Ok, this is not the policy of Coinbase but bank authorities. Different banks – different commissions. However, you will usually have to pay 1.49 percent for regular bank transfers and 3.99 percent for card transactions. While transferring digital tokens, they will be subject to network and other minor fees. Also, there are exchange rate fees when converting coins, which add to the conversion cost. All these fees are transparent and displayed to customers before proceeding with any transaction.
Security Measures & Verifying Identity
When you make your first deposit, the last thing you need is getting ripped off. In order to avoid that, you should examine the services and analyze the recent crypto security news. Check the companies for two-step verification, alerts, and restricted provision of personal data. All of these indicate that a digital financial platform takes security measures very seriously, so your funds are safe and sound.
Reviews
Another good option to consider when choosing a platform is to read reviews. However, you shouldn't rely on just one review, as some sources may post promotional articles highlighting just bright sides. Instead, find three-four sources and cross-reference the data. This approach will allow you to get the most useful info and define the best altcoin cryptocurrency exchange.
In addition, if you know, geeks who understand all about the crypto world, do not be afraid to ask them for advice. The word of someone experienced might work even better than a dozen online reviews.
Customer Support
Undoubtedly, one of the weakest points of almost every single crypto exchange is its customer support. Generalizing clients' reviews and endless questions remaining unsolved on several portals, it's not hard to understand that this aspect is usually neglected by exchange creators. Only a few best altcoin exchange platforms may offer a quality 24/7 live chat or live agents to assist you. Usually, there are chatbots or emails, which take weeks to be answered. The best one, so far, is Kraken, as it has live chat and agents available and a high level of problem-solving.
Is It Safe to Buy Altcoins on an Exchange?
We all have to be well aware of the fact that every crypto operation contains a certain level of risk. However, buying altcoins on an exchange may be quite safe nowadays, thanks to well-secured, reliable, and trusted platforms. Do some research and choose the service ruled by KYC and AML principles. It should ensure two-step verification and require customers to prove their identity and personal data before they start trading. Although buying on exchanges is well secured now, storing your assets there is not recommended. Experts usually suggest moving your funds onto offline, so-called cold wallets.
Things to Consider When Choosing an Exchange Platform
The first thing that catches your eye in this regard is variety. Numerous options, systems, approaches – how to find the friendliest and the nicest? Here're the factors to consider.
Security is your key priority, so don't be lazy to check articles on security to ensure your data and funds' safety and avoid scammers.
Purchasing methods depend on whether you are a newcomer or an experienced trader. For starters, it's crucial to choose fiat-friendly platforms to get their first coins, whereas experienced traders shall choose their preferred paying methods.
Available coins – almost every single platform supports two main coins, so you may start with them. However, if you are into any other token, check its availability carefully.
An intuitive, user-friendly platform with adequate customer support that simplifies and improves your experience is a must.
Think of the main purpose – long-term or short-term trading — and choose the platform accordingly.
Altcoin Exchanges for Mobile Users
Digitalization and mobile compatibility are integral parts of modern society, especially in the financial and trading sphere. The best crypto exchange for altcoins shouldn't be any different, and most of them do have mobile versions. It's proved that Crypto.com, Binance, eToro, and Coinbase have wonderful, smoothly working apps that provide you with all essential tools for efficient exchange.
Final Thoughts
Modern trading cannot be imagined without crypto services. However, to succeed in this digital market, you should know which one suits your need best and can add a few promising tokens to your crypto portfolio. So don't rush; study the sites, read reviews, and thrive!
Frequently Asked Questions
What Is the Best Cryptocurrency Exchange for Beginners?
Incredibly thorough security algorithms and an almost endless list of coins make Coinbase the best altcoin exchange for beginners.
How to Choose the Best Altcoin Cryptocurrency Exchange?
Seeking the finest crypto trading service to fit your requirements, consider carefully and thoroughly the following: digital assets, security, payment methods, GUI, and user experience.
Is It Safe to Store Altcoins on an Exchange?
It is generally assumed that it's better to avoid keeping big amounts on hot wallets; move them onto cold storage instead.