How to trade meme coins
How To Actually Make Money on Meme Coins?
Disrupting the traditional banking system, cryptocurrency leads the way to a new and revolutionized market. Investing in crypto requires a ton of research, time, effort, and patience. It might take you to a future with diamond hands or might take you back to zero, you'll never know unless you do it in a smart way.
As cryptocurrency continues to get its fame on the digital market, a lot of new investors are interested in what and how crypto actually works despite its high volatility. A newbie in this field may find themselves lost in the process of knowing and understanding every tiny bit about crypto.
So, let's start with a short introduction of the types of coins. We can say that cryptocurrency is a pyramid with 3 layers, and each of these layers has this higher risk, higher rewards. The apex contains the Mainstream Crypto, which is Bitcoin (BTC) and it's the safest investment in crypto market.

The middle layer are the Altcoins or Alternative Coins, which are all other crypto coins aside from BTC, such as Ethereum, Ripple, Tether, Litecoin, etc. These Altcoins offer high potential rewards.
And the base of the pyramid is the Meme coins, which are literally jokes that came off the internet that were made into crypto coins. This is where you can lose all your money or you can 10x the value of these coins.
One should know how cryptocurrency works before starting to indulge in its complexity. Knowing how the value in cryptocurrency rises from time to time and the thought of being overwhelmed on the possible returns can lead to a major downfall.
We're done with a bit of introduction, so here's how to actually make money on these meme coins.
Tips on Making Money on Meme Coins
1. Follow the hype, don't fall for the hype.
There are a lot of Meme Coins on the market as of the moment, which are based on influencers or just created purely out of a joke, thus calling them meme coins. The hype of these coins increases the price but this does not mean it would keep on rising. When people are talking about a coin, people buy it, then the tendency is the price goes up. This is called hype, almost reaching the peak point.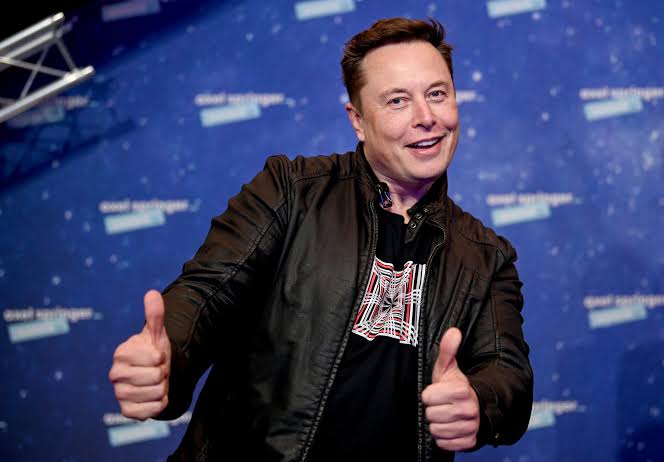 The very best example of this is Elon Musk and his tweets, whether it's crypto-related or he just came up with a random word or phrases. We're sure of it, someone will make a cryptocurrency out of it. And yes, why not, right? Elon Musk tweeted that.
Well, this goes with ElonGate (ELONGATE), DogeFather (DOGEFATHER), and WokeJamesBond (WJB/BNB) that are basically cryptocurrency tokens created merely from Elon's tweets. Then, it's trending in the crypto world, the good thing about this is when you jump into these coins early, you will definitely benefit from the hype rising with the price of these coins. But there's more to it, even during a bull run, next candle can always might be a red one. So be careful on riding these hyped-up coins!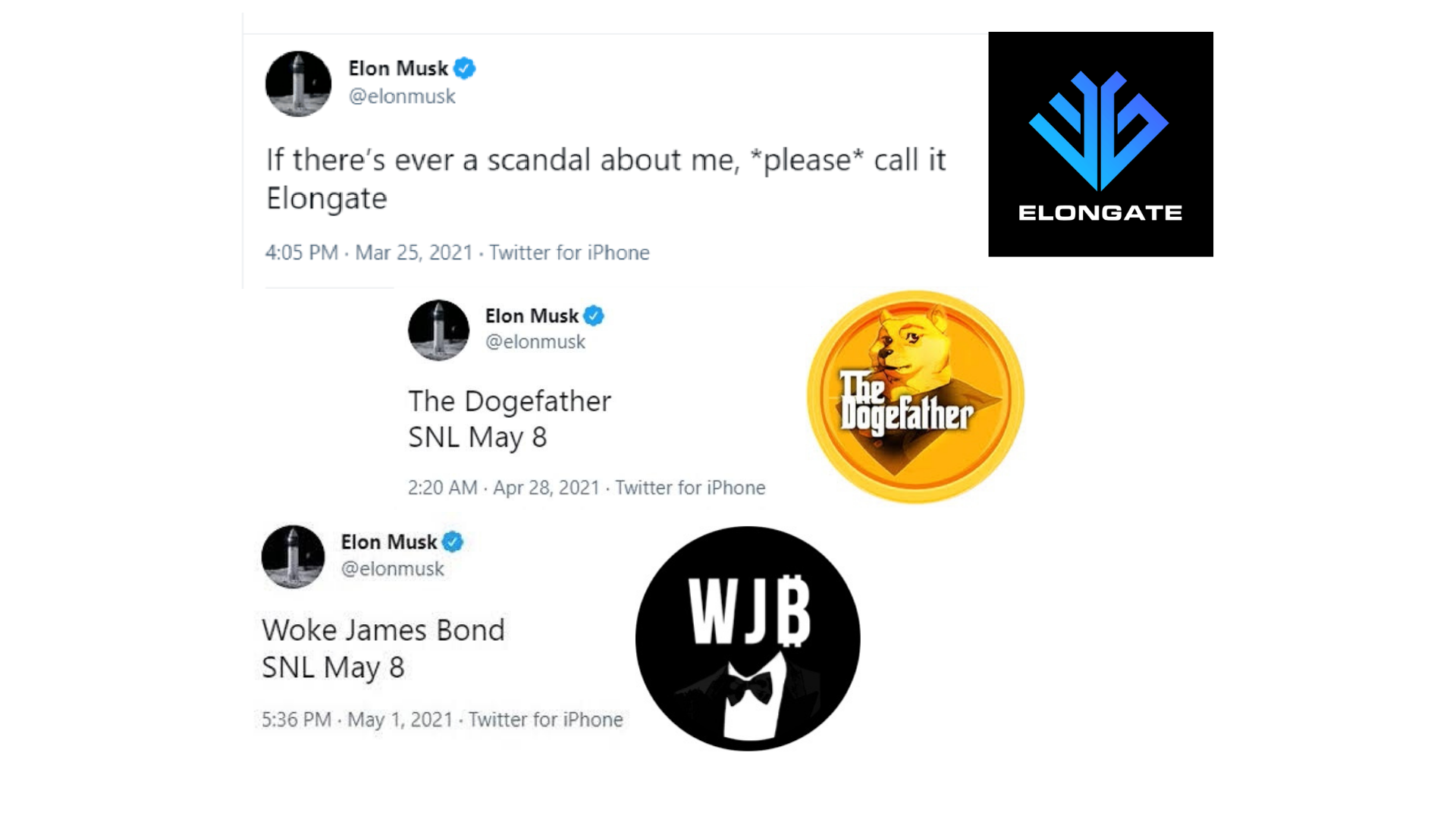 Aside from that, another way coins build a lot of hype is coins getting listed on an exchange. Typically, when a coin gets listed on an exchange, new buyers will jump into the hype which causes the value to rise, but it can crash at any minute. It's like waiting for a firework to light up the sky, but after a few minutes it eventually fades away. Of course, a lot of people enjoyed that firework show, so they just took the benefit of satisfaction. Yes, it's probably going to happen, people taking profit from the hype. And there's a high probability that this can fall right after.
2. Don't get greedy.
A very smart thing to do at the very top of the peak is selling off a portion of your coins. Take profit, play it safe. Two things might happen when you take profit at the peak, either it's going to keep rising or it's going to fall any second. If you don't work smart, you might end up losing all the money you put on these coins.
3. Don't put your faith in a coin.
This might sound off to token creators and to those who are part of a token community, but let's be honest, a lot of these tokens are probably going to crash. Find coins with a lot of momentum and do your best to jump in and out at the right times. Avoid those big Telegram groups and Reddit communities, it might be just bots from paid promotions and worse, pump-and-dump scams. Watch out for this!
According to Investopedia:
Pump-and-dump is a scheme that attempts to boost the price of a stock through recommendations based on false, misleading or greatly exaggerated statements.
Meme coins use decentralized liquidity pools, so selling doesn't require a buyer, thus meme coins have higher chance that the money can be dumped into the pool.
4. Whale Watching.
A whale is someone that is holding a large number of cryptocurrency coins. Since crypto is a public blockchain, where you can see all the transactions of a coin and you may find a whale that buys a huge portion of a particular coin. With this strategy, you can get a huge benefit of jumping with that whale on that coin and you can enjoy the rise of the value of the coin as other people will also ride with the whale.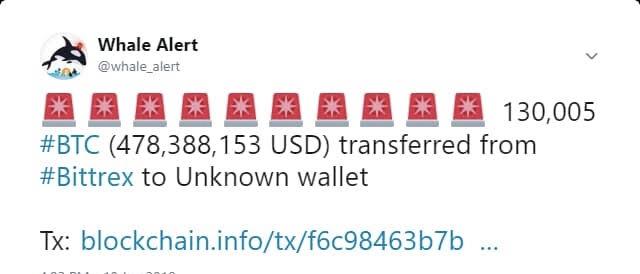 With a note from PARSIQ,
Following the movements of crypto whales may provide some additional useful information for these traders as they consider the timing of their own trades.
With this, crypto whales can drastically change the entire chart.
5. HODL.
Holding a coin is a basic and a classic strategy. This can be the most effective if you get in at the right point. It is a bad moment when you get off on the wrong point. Do your own research and don't believe everything you see on social media.
6. Do not panic buy.
If it's because of the hype, do not buy it just because an influencer said that that certain coin has a potential, most but not all, these influencers are just paid shillers. Make sure at least that the coin has a website or even a Twitter account. Remember that the last thing you want to do is to panic buy.
7. Risk vs. Potential
A coin had a great run and it crashed. As we said earlier, it was a coin made off of an Elon Musk tweet. There was hype and it crashed.
Here's the chart example of WokeJamesBond (WJB)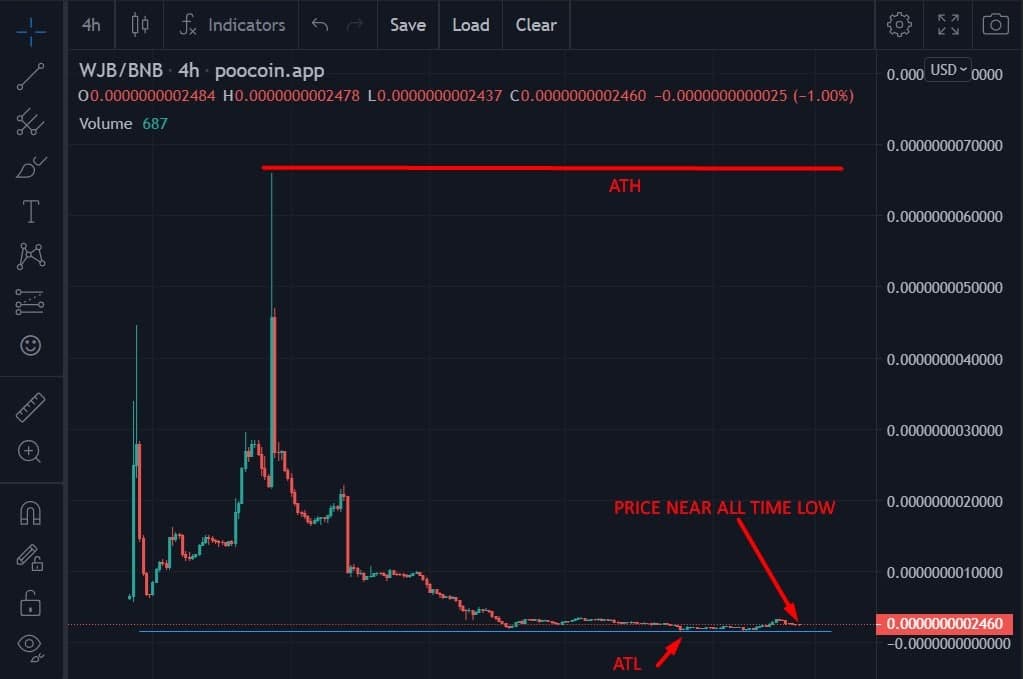 *ATH (All-Time High) - the resistance
*ATL (All-Time Low) - the support
You should consired risk of falling to the ATL against the potential of reaching or surpassing the ATH.
Of course, this advice won't give you tons of dollars in an instant. But it is guaranteed that when you remind yourself to practice these tips with caution, you will find yourself making profits from these coins.
You have to keep yourself updated on crypto market situation and news, in order to be aware of the current trends. To learn to understand global cryptocurrency market, you may find useful to use different services and tools. You can find more about it here: Best Crypto Research Tools.
Keep yourself updated and always seek to learn more before indulging into these meme coins.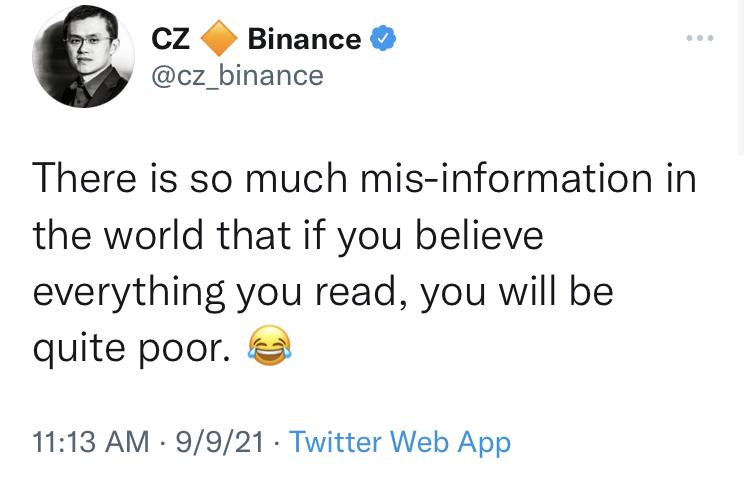 Let's all take it from Changpeng Zhao, the CEO of Binance.
But these tips can guide you on what you can do to make money out of crypto. Crypto is such a good investment when you choose the best strategy that works for you.
Explore more on this industry. Do your own research. Stay alert and be on guard!