Published April 22, 2022
|
7 min read
How to Withdraw Money from DeFi Wallet
DeFi is a concept of financial instruments built on the blockchain. The main task of decentralized finance is to become an alternative to the banking sector and replace the traditional technologies of the current financial system with open-source protocols. Such open access to decentralized lending and new investment platforms for a large number of people allows them to receive passive income from cryptocurrency assets and save on fees for transfers, loans, and deposits. However, the usage of this system raises a question on how to withdraw money from DeFi wallet.
What Is the Difficulty of Withdrawing Money from DeFi Wallet?
The user cannot transfer funds directly to their bank account, so using a DeFi wallet might be tricky at the start. The customer must first withdraw funds to a crypto exchange and only then forward them to the bank account.
In addition, there is always a risk of losing funds due to hacker attacks or scammers in the virtual world. For decentralized finance to succeed and gain global acceptance, its platforms need to be secure, simple, and easily accessible. Therefore, the security of decentralized applications and smart contracts has been strengthened in light of recent hacking incidents. Some DeFi tools have even gone through security audits. If you add your authentication measures, you will reduce the chance of failures.
Features of Work of DeFi Wallet
DeFi wallets eliminate the need for a third party, which is an innovative approach in finance. Most DeFi wallets run on Web 3.0 and are compatible with the Ethereum (ETH) blockchain, although the specs may vary slightly. The wallets have the following main features:
No need for backup. Users can receive and send funds feeling certain that other people have no access to their data.
Generation of personal keys. Each DeFi wallet has its key pair. Users are responsible for securing their private keys, which are usually provided as a 12-word passphrase.
Versatility. Almost every non-custodial wallet supports a wide range of assets, for example, Ethereum DeFi wallets that allow users to store ETH alongside stablecoins like Dai, ERC20 tokens like KNC, and ERC721 tokens like Axie.
Compatibility. As mentioned, a Web 3 wallet can access almost all DeFi wallets. In addition, smart wallets are compatible with dApps, making it possible to access DeFi applications without even leaving the app.
How to Withdraw Money from DeFi Wallet
Opening an account and setting up the wallet is just the beginning of your journey to the decentralized cryptocurrency universe. However, at some point, all clients want to receive their virtual assets in the real world, so they start asking how to withdraw money from DeFi wallet. Here is a step-by-step guide on this matter.
Choose a Convenient Exchange
Users need to use the services of crypto exchange to withdraw funds from their wallets. Go to the wallet where the cryptocurrency you want to transfer to the real world is currently stored. If you use a Web3 wallet to interact with DeFi (such as Metamask, Trustwallet, or MyEtherWallet), log into it with your private keys.
Send the Coins to Your Exchange Account
If your exchange accepts the asset you want to move, you can transfer it directly from this wallet to the offramp. For this, you have to:
Log in to your exchange and copy the wallet address there.
Go back to your DeFi wallet and click "Submit" next to the asset you want to send to your offramp (depending on your wallet setup).
Paste your offramp wallet address into the box prompted by the system.
When you click Submit, you can track the transaction with a network scanner, Etherscan for Ethereum or BSCscan for Binance Smart Chain (BSC), etc. This way, you can see if the transaction went through or not.
How to Transfer the Funds to Bank Account
A direct transfer from a DeFi wallet to a bank card is impossible. Therefore, several options are to send your funds to the real world. So, let's see how to transfer money from a DeFi wallet to a bank account.
Direct Withdrawal Option
If you have not yet used your external wallet, you will first need to make a small deposit to your crypto exchange account from the fiat bank account you wish to withdraw to (only the first time you do this). The transaction may take several days to be processed. Once you are done with this, you will be able to withdraw funds.
Before transferring the coins taken from your DeFi wallet, you will need to convert them to your chosen fiat currency using the exchange option on your offramp. In other words, you need to sell your investments, for example, for US dollars/euros/pounds sterling. You can do this on a service of your choice by placing a "spot" trade order on a currency pair (for instance, ETH-USD to convert your Ether to USD).
Once this transaction is completed and you get the selected fiat currency in your wallet, find the appropriate "Transfer" or "Withdrawal" option in your crypto exchange account and follow the instructions on how to transfer money to a bank account, whether from a DeFi wallet or some other source.
Please note that the names of your crypto exchange account and your fiat bank account must match; otherwise, the transaction will be rejected. The money will be credited to your fiat bank account within one hour to several days, depending on your offramp and bank terms. Check your balance to ensure the proper transfer.
Intermediary Services
The main convenience of this method is an unlimited number of payment options. The easiest way to find a suitable and reliable intermediary service is through monitoring platforms like Bestchange. Only services with an ideal reputation and responsive support get into their lists, so it's almost impossible to run into scammers.
You need to select a currency pair and appropriate offer from the list and go to the service website. Next, indicate your wallet number and transfer the calculated amount to the exchange. After checking the receipt, an operator or an automatic script will withdraw the money from the DeFi wallet.
What Problems May Arise with Withdrawing Money from DeFi Wallet?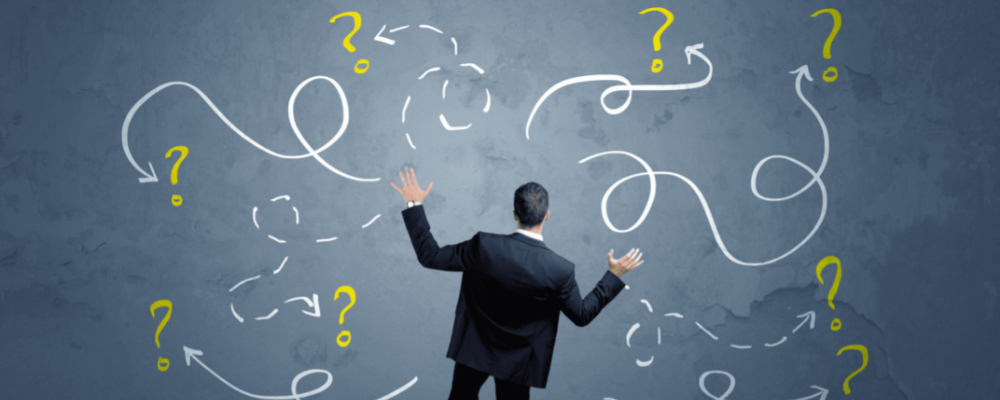 The main issue is that investors may lose their savings when buying and selling cryptocurrency for fiat money. At the moment, there are hundreds of intermediary services at the moment, and it is kind of expected that scammers may be hiding among them. Upon receiving the coins, they can appropriate them, citing various reasons, for example, a technical problem and transaction freeze in the blockchain or blaming the user for an incorrectly specified address and not pressing the "Pay" button.
Typically, scammers do this to buy time for scamming other traders. If a service does not return your investments, you should immediately clarify. If their answer is suspicious, it worth talking about it in special forums, spreading the story across the community. This is unlikely to result in a refund, but you can keep other market participants out of this service.
To avoid losing your savings on fraudulent services, you should study the reviews from users and experienced traders. You should not even think of how to withdraw money from a DeFi wallet through intermediaries with mostly negative reviews.
Conclusion
Decentralized finance aims to create financial services independent from traditional financial and political systems. This will build a more open financial system and possibly eliminate censorship and discrimination worldwide.
If successful, DeFi will take power away from large centralized organizations and place it in the hands of the free software community. However, at the moment, it is not known exactly how effective this financial system will be and, even more so, when decentralized finance becomes mainstream and is accepted by the general public.
Frequently Asked Questions
How to Withdraw Money from DeFi Wallet to Crypto Exchange?
Click "Send," enter a recipient's address, and confirm the transaction to send money. Send and receive tokens only across the network when they are issued! If funds are sent by mistake, it will be impossible to cancel the transaction, and the tokens will be lost forever.
How to Transfer Money from DeFi Wallet to Bank Account?
A direct transfer from a DeFi wallet to a bank card is not possible. To do this, you will have to use P2P or intermediary services. The latter method is convenient because of providing a wide range of payment systems.
What Problems May Arise with Withdrawing Money from DeFi Wallet?
Scammers can highjack the coins. So, it is very important to keep your key secret, study contracts thoroughly, and avoid sharing information about your wallets with anyone.